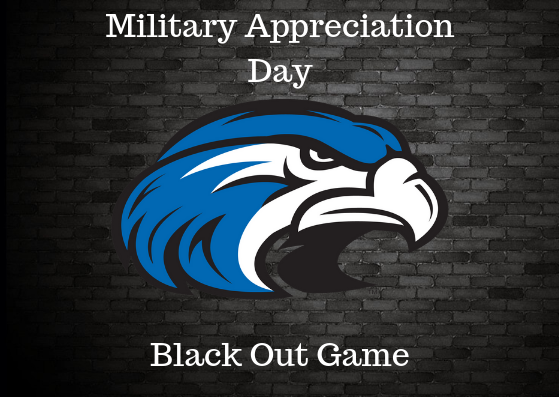 In the spirit of military appreciation day, the Shorter Hawks football team stayed in the fight until the end, even though they were on the wrong end of a 58-27 score against the number 4 ranked University of West Georgia.

West Georgia jumped out to a 21 point lead before the Hawks were able to make it into the end zone. Even in a game that looked like a lopsided defeat to the casual observer, Shorter head coach Zach Morrison was able to find some positives to take away.

"They didn't quit," said Morrison. "We preach effort, effort, effort, all the time and these guys never let up."

West Georgia scored early and often, taking a 38-7 lead into the half, but Shorter wouldn't go away. The Wolves were well on their way to another score in the final minutes of the first half, but the Shorter defense came up with a big stop, sacking the West Georgia quarterback as time expired.

While the Wolves did scored a ton of points in the contest, Shorter managed to put up a season-high point total of their own. The Hawks also amassed a season-high 22 first downs, while running season-high total of 78 plays, and controlling the ball for over 35 minutes.

"We scored some points today, and the defense played better in the 2nd half," said Morrison.

Junior Quarterback Tyler Pullum went 17-33 on the day for 183 yards and 2 touchdowns. Both scores came on Elijah Gilbert receptions. Gilbert had a team high 5 catches for for 43 yards. Backup quarterback Coey Watson lead the Hawks on the ground with 107 yards and a touchdown on 22 carries.

On the defensive side of the ball, Rome High Graduate Nemo Reddish totaled 11 tackles from his safety position, while Terrance Snelling and Xavier Hughey each registered sacks for the Shorter defense.

The Hawks return to action next Saturday at Barron Stadium as they host another nationally ranked, Gulf South Conference foe West Alabama.  Kickoff is scheduled for 1pm.