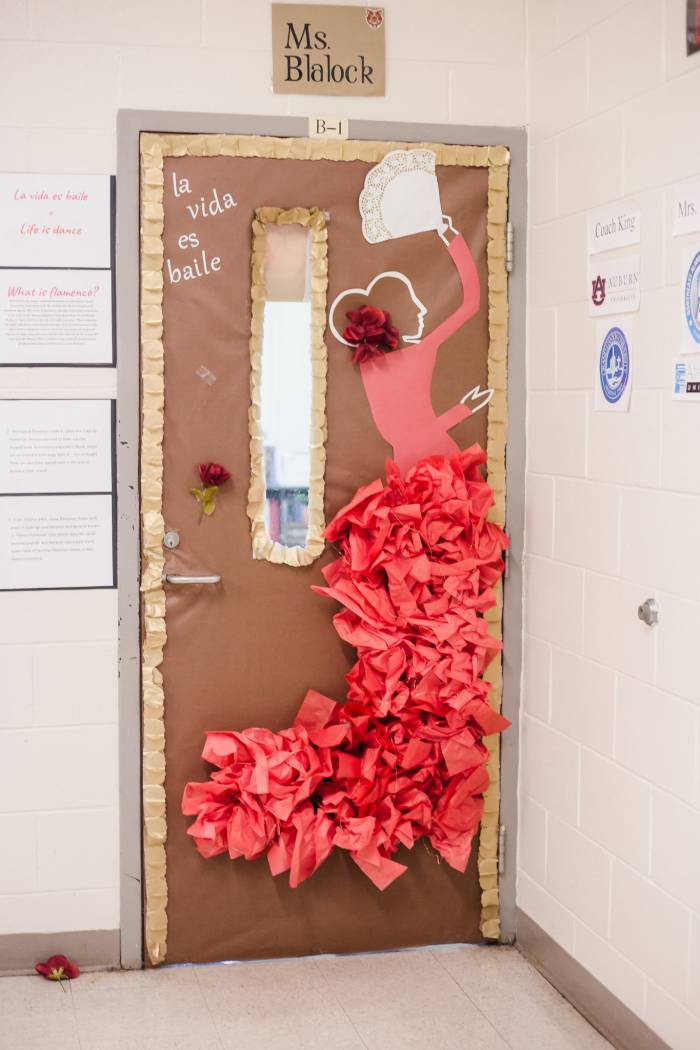 Rome City Schools believes in celebrating the diversity of their student body. The system is always creating ways to highlight the many cultures who make up the Pack.
To recognize the contributions of our Hispanic students and their culture, all schools found special ways to share their rich heritage with everyone who enters the doors.
Rome High School organized a door decorating contest that offered educators and students a chance to pass on valuable education about the Hispanic culture and do so in a colorful and creative way.
From famous faces of Hispanic origin, to holidays reserved for honoring age-old traditions, classroom doors shined with images and information about how their way of life is woven into the world we share. Rome High School assistant principal and organizer for the door decorating event, Joey Connell, said he could not be more pleased with how the school looks after all the hard work.
We are happy to announce the winners of the Hispanic Heritage Month Door Decorating Contest. It was a tight vote on the door contest with many excellent choices.
Winners were:
First Place – Ms. Erin Stewart. Ms. Stewart won a gift card to the Lumina coffee shop among other prizes.
Second Place – Ms. Leanne Chambers. Ms. Chambers won a gift card to the Vallarta's restaurant.
"We reached out to the teachers and asked them to participate in Hispanic Heritage Month with this event. We wanted to not only recognize them, but we wanted to celebrate them and what they are able to add to our school," said Connell. "We came up with a lot of ideas, like showing Hispanic videos during our Wolf Pack session and having one of our teachers talk with our students about her path to citizenship. We wanted all our students to understand that process and the benefits that come along with being a citizen. She was so excited to speak with them about now being able to vote. That was such a wonderful thing to see happen in our school."
Connell said that RHS teachers never hesitated to get on board and get to work on their doors. The educators also enlisted the help of students to create bulletin boards around the school and even turn one classroom door into a huge piñata.
"There is one door that celebrates all the accomplishments of famous people of Hispanic heritage, so this was a really big thing for us," Connell said. "The entire process has been really positive for all of our students and our Hispanic students feel valued. We always want to take the time as their school – and as a system – to celebrate their heritage. I have learned a lot, too. It is amazing to see some of the inventions and other ways Hispanic culture has made our lives better.