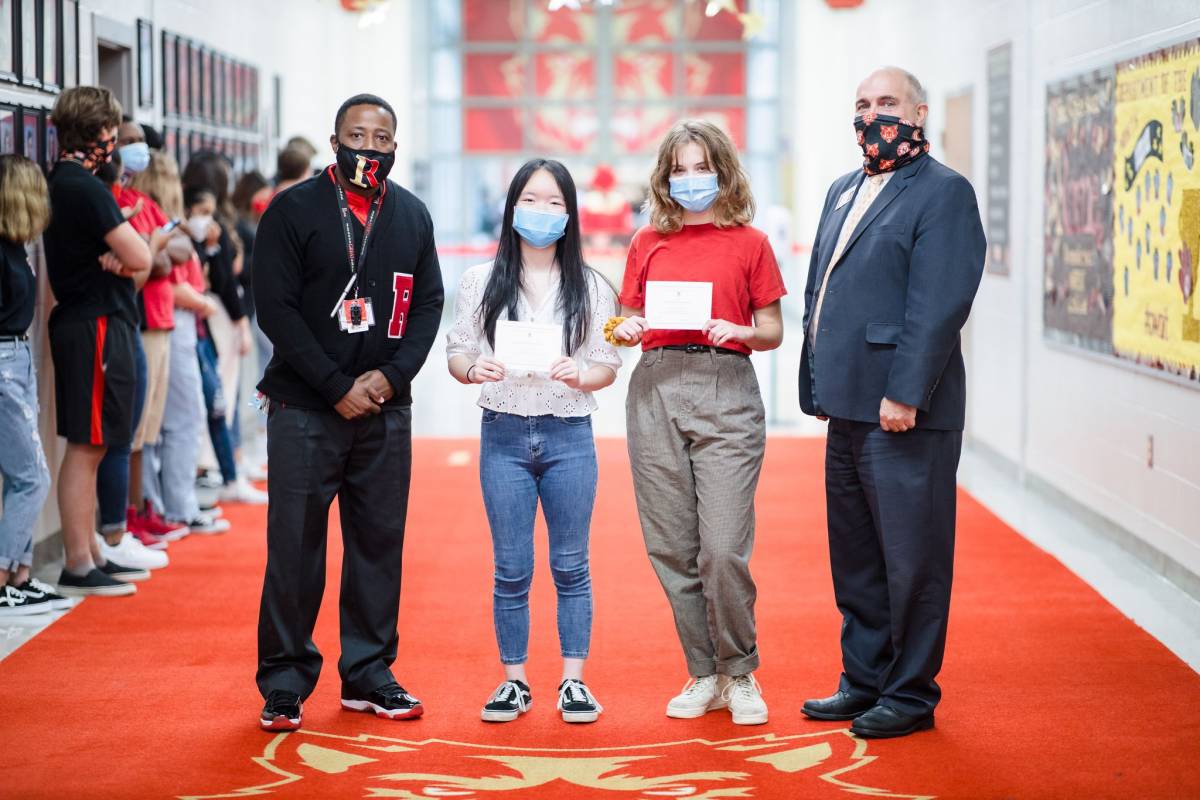 On Friday, September 25, Rome High School recognized Mallory Rogers and Thu Truong as Commended Students in the 2021 National Merit Scholarship Program.

Dr. Eric Holland, Principal at Rome High School, and Louis Byars, Superintendent of Rome City Schools, presented these two academically gifted seniors with a Letter of Commendation from the National Merit Scholarship Corporation (NMSC), which is the governing body of the program.
According to the NMSC, about 34,000 commended students in the nation are being recognized for exceptional academic promise. Although Rogers and Truong will not continue in the 2021 competition for National Merit Scholarship awards, commended students placed among the top 50,000 scorers out of more than 1.5 million students who entered the 2021 competition by taking the 2019 Preliminary SAT/National Merit Scholarship Qualifying Test (PSAT/NMSQT).
"I was so surprised to find out that I had been named a Commended Student in the National Merit Scholarship Program," smiled Truong, who is currently preparing to start submitting college applications. "It is truly an honor and I couldn't be more excited!"
Rogers is also preparing to begin the search for her ideal college and was just as excited to learn that she was being recognized as a commended student. "I was so excited and surprised to learn that I had been named a Commended Student. Even though I did not make it to semifinals, just being recognized as one of the top scorers is such an honor. I am definitely proud."
"I am constantly telling our students, 'your effort is more important than the reward,'" said Dr. Holland. "We celebrate the effort our students put into their studies every day, and these two girls are more than deserving of this honor."
GO WOLVES!