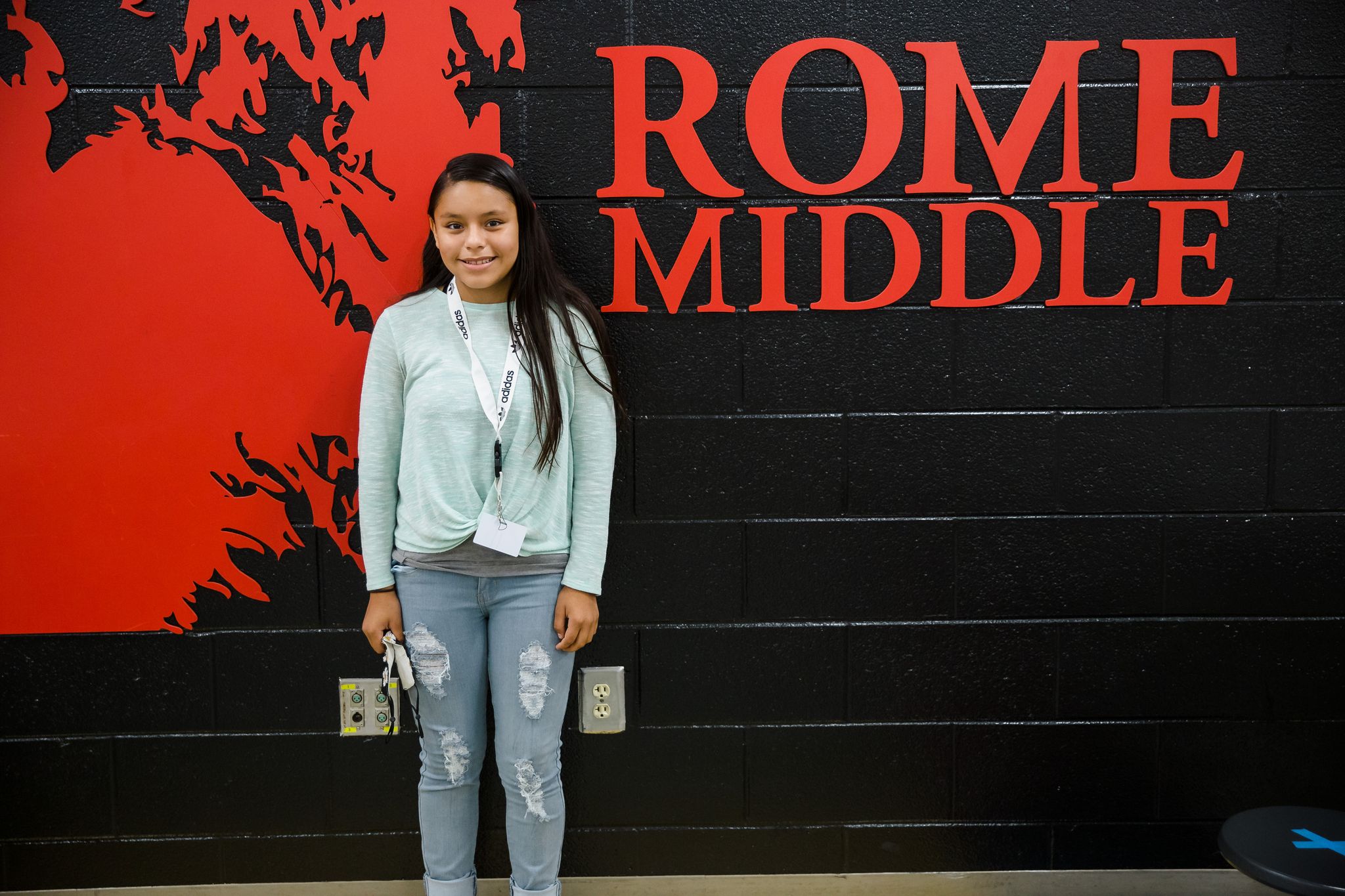 Rome City Schools is proud of the job their students and teachers are doing at Rome Middle School. With education at the forefront of all they do, administrators and teachers have worked hard to offer a learning experience that transcends the classroom.

With a diverse population and pathway programs that open the door to unique areas of study, Rome Middle School is a place where young minds are being prepared for success at the next level. Staying true to the mission of every student graduating from Rome High School prepared for college or work, RMS continues their standard of excellence in academics, athletics, and the arts.
We asked a few of our students why they feel that Rome Middle offers them a great education and more.
Nayeli Granados – "What I love most about Rome Middle School is that the teachers ensure a safe environment for us. It is also a welcoming place where your shape, size, or color does not matter. The staff are role models here and they always have a positive attitude. They want the best for the students. I am a part of our leadership team and soccer. I love that I have become more responsible because of the things I learned while working with our leadership team. I also love to help out at Rome Middle. I want to encourage all of my classmates to join the leadership program. I remember while playing soccer last year, some of my teammates did not know the rules to the game. I was able to show them how to work on their skills. Things I have participated in here have taught me to be persistent, to keep working hard and never give up. Sometimes, things can be hard, but if you keep pushing forward, you can get a lot of stuff done."