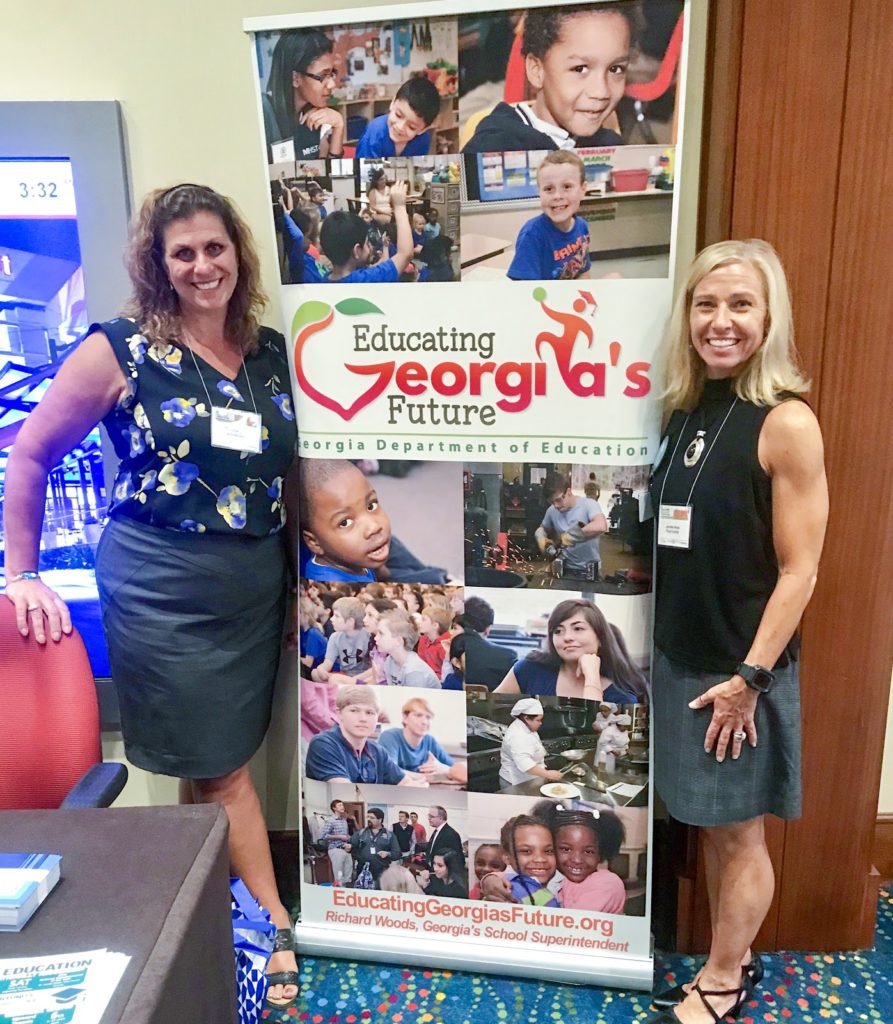 On Monday, September 9, Floyd County Schools (FCS) Math Specialist, Jennifer White, and Math Endorsement Instructor, Michelle Clay presented about the Georgia Numeracy Project (GNP) at the Georgia Education Leadership Institute (GELI) in Atlanta, Georgia. GELI is the Georgia Department of Education's conference for district leaders. State Superintendent Richard Woods says it is a week he looks forward to all year as an opportunity to connect with the educational leaders who are serving students in the state so well and provide resources that equip districts for a safe and successful school year.
White and Clay's breakout session participants gained in-depth professional learning of the GNP. The GNP is a free resource that provides activities, interventions, and support for teachers to use to help students develop a solid foundation of numeracy. Participants gained an understanding of the assessments, Numeracy Intervention Instrument, and instructional activities that encompass this project.
"Being asked to be a spotlight school for the State Department on the Numeracy Project at the Georgia Leadership Institute was an honor. The Diagnostic Team that was formed in 2016-2017 of an amazing group of teachers was recognized for being the forerunners in the development and use of an assessment and progress monitoring tool that has changed the lives of many Floyd County students and teachers over the past 3 years," said Clay. "Our continued partnership with the Georgia Department of Education to make the project even better has allowed us the extend our help to teachers and students throughout the state of Georgia. It is humbling to be a part of changing the mathematical lives of so many students and teachers in our state."
About FCS:
The Floyd County School system provides opportunities for schools and students to achieve academic excellence. Floyd County teachers focus on academic basics mixed with innovative teaching methods to build a strong foundation for student learning.
In Floyd County Schools, the academic programs are available to prepare students for the most demanding college, university, technical college or other post-secondary training. The goal of Floyd County Schools is "Destination Graduation for every child" and for each graduate to reach that milestone prepared for success.
Press Release from FCS