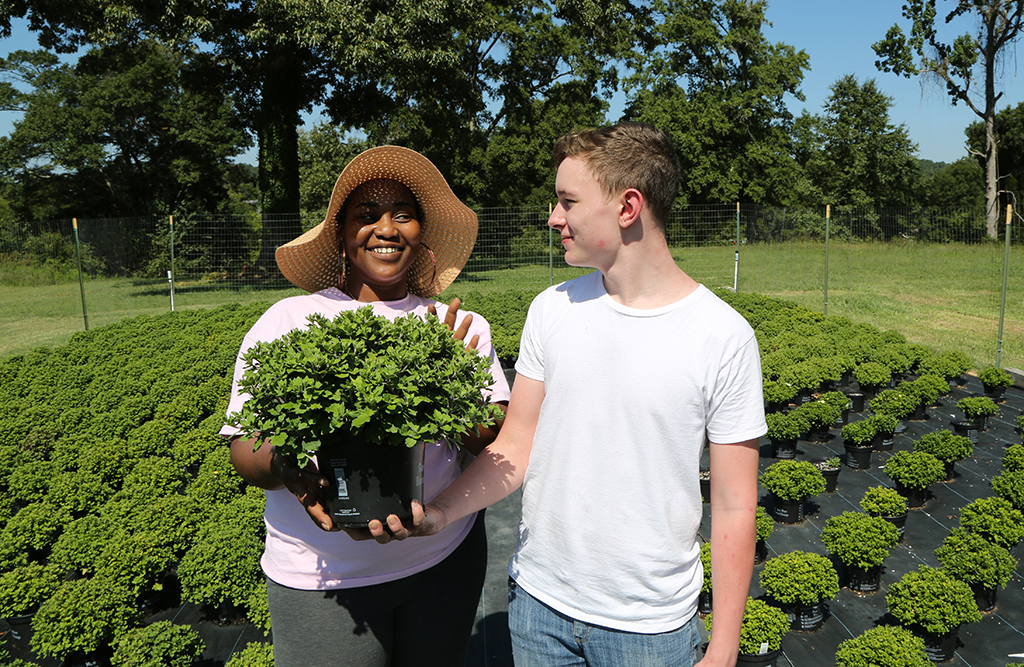 The Horticulture program at Georgia Northwestern Technical College (GNTC) is holding a small fall plant sale at the greenhouses and Building L located across from GNTC's Floyd County Campus in Rome beginning Tuesday, Sept. 17.


The sale hours are from 8 a.m. to 4 p.m. on Tuesdays, Wednesdays and Thursdays. On Fridays the sale will be a half-day from 9 a.m. to noon. The sale will continue until the plants are sold out.
On Sept. 17 mums will be available for purchase and pansies will be ready around Oct. 1.
The sale is a way for GNTC to contribute to the community that also gives Horticulture students real-world experience.
"I didn't know that there were so many variations of mums until we started growing plants for this sale," said Hannah Nesbitt, a Horticulture major.
The mums are located in a fenced area across from Building L and the pansies are located in the main Horticulture greenhouses. Both buildings are located across the street from GNTC's Floyd County Campus in Rome.
Buyers should stop by Building L first, said David Warren, director of GNTC's Horticulture program.
Purchases may be made with cash or check and credit cards are not accepted. All proceeds from the plant sale will benefit the Horticulture program at GNTC.
For more information about the plant sale, contact Warren at (706) 295-6902 or via email.
Georgia Northwestern Technical College provides quality workforce education to the citizens of Northwest Georgia. Students have the opportunity to earn an associate degree, diploma, or a certificate in business, health, industrial, or public service career paths. This past year, 16,402 people benefited from GNTC's credit and noncredit programs. With an annual credit enrollment of 7,750 students, GNTC is the largest college in Northwest Georgia. GNTC has an additional enrollment of 8,652 people through adult education, continuing education, business and industry training, and Georgia Quick Start. GNTC is a unit of the Technical College System of Georgia and an Equal Opportunity Institution.
# # #