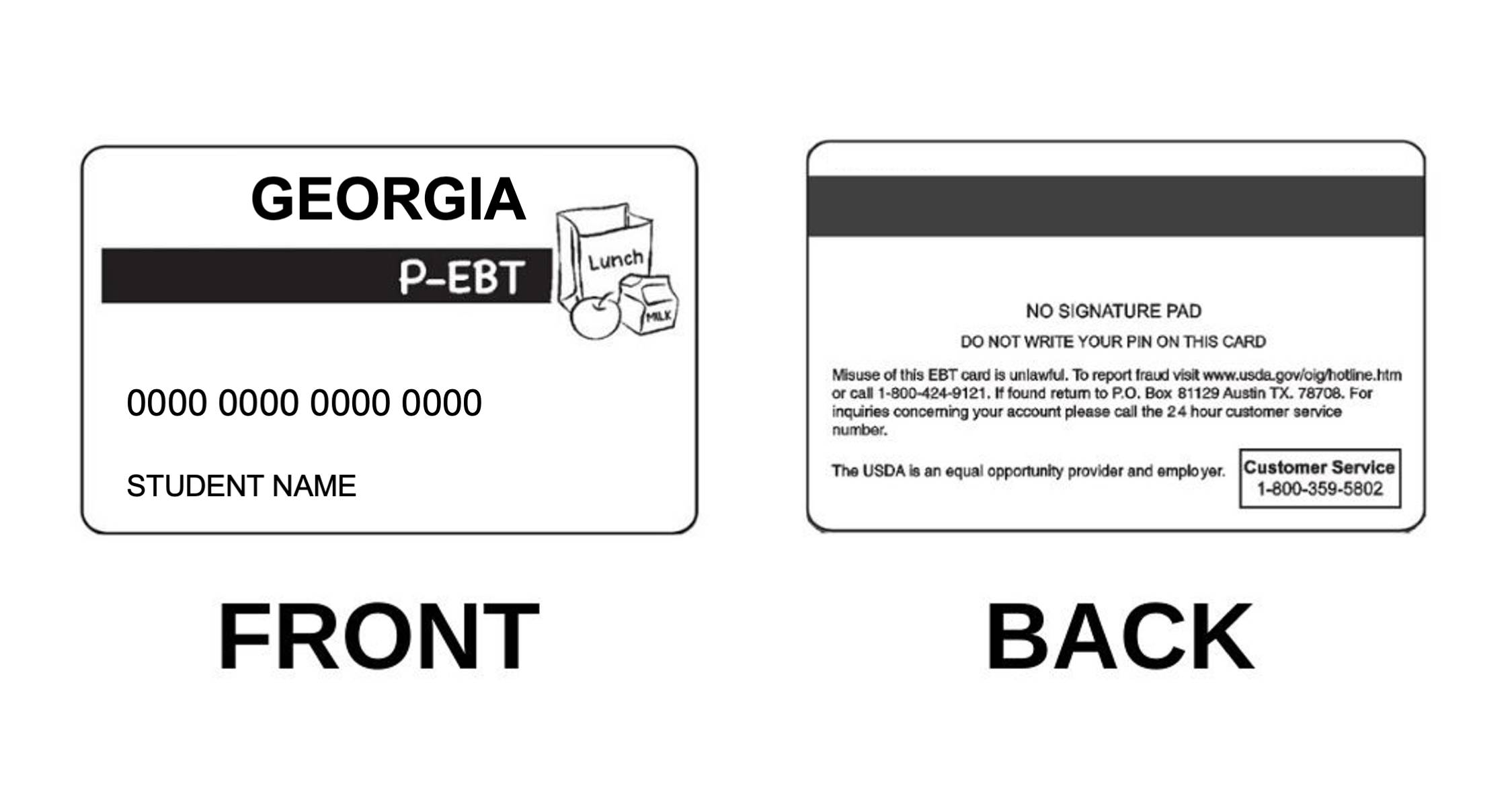 Many Floyd County School families whose children were enrolled in Floyd County Schools (FCS) during the 2019-2020 school year have been receiving Pandemic Electronic Benefit Transfer (P-EBT) cards in the mail with their child's name on them and have expressed concern about their legitimacy.

FCS Child Nutrition contacted the Georgia Division of Family & Children Services (DFCS) who administers P-EBT funds and has confirmed that though the letter with the attached card says P-EBT funds are for children who qualify to receive free or reduced meals, anyone receiving a card is entitled to the benefit.

Families will receive approximately $256.50 in total P-EBT benefits per child based on the number of school closure days between March 2020 through May 2020. These benefits can be used to purchase food at any establishment that accepts EBT or online with Amazon and Walmart. Unused benefits will rollover month-to-month and must be used within 365 days. Benefits not used within 365 days after the last purchase or return will be removed from the account and cannot be replaced.

Activate each child's card by following the instructions on the insert that was with the letter and card. Enter "0000" when prompted to provide the last four digits of that child's Social Security Number.

Families not interested in receiving P-EBT benefits should destroy the P-EBT card. If they change their mind, they may call the EBT call center at 888-421-3281 to request a replacement card at any time prior to the expiration of the benefits.

Please visit https://dfcs.georgia.gov/pandemic-electronic-benefit-transfer for additional information and frequently asked questions.