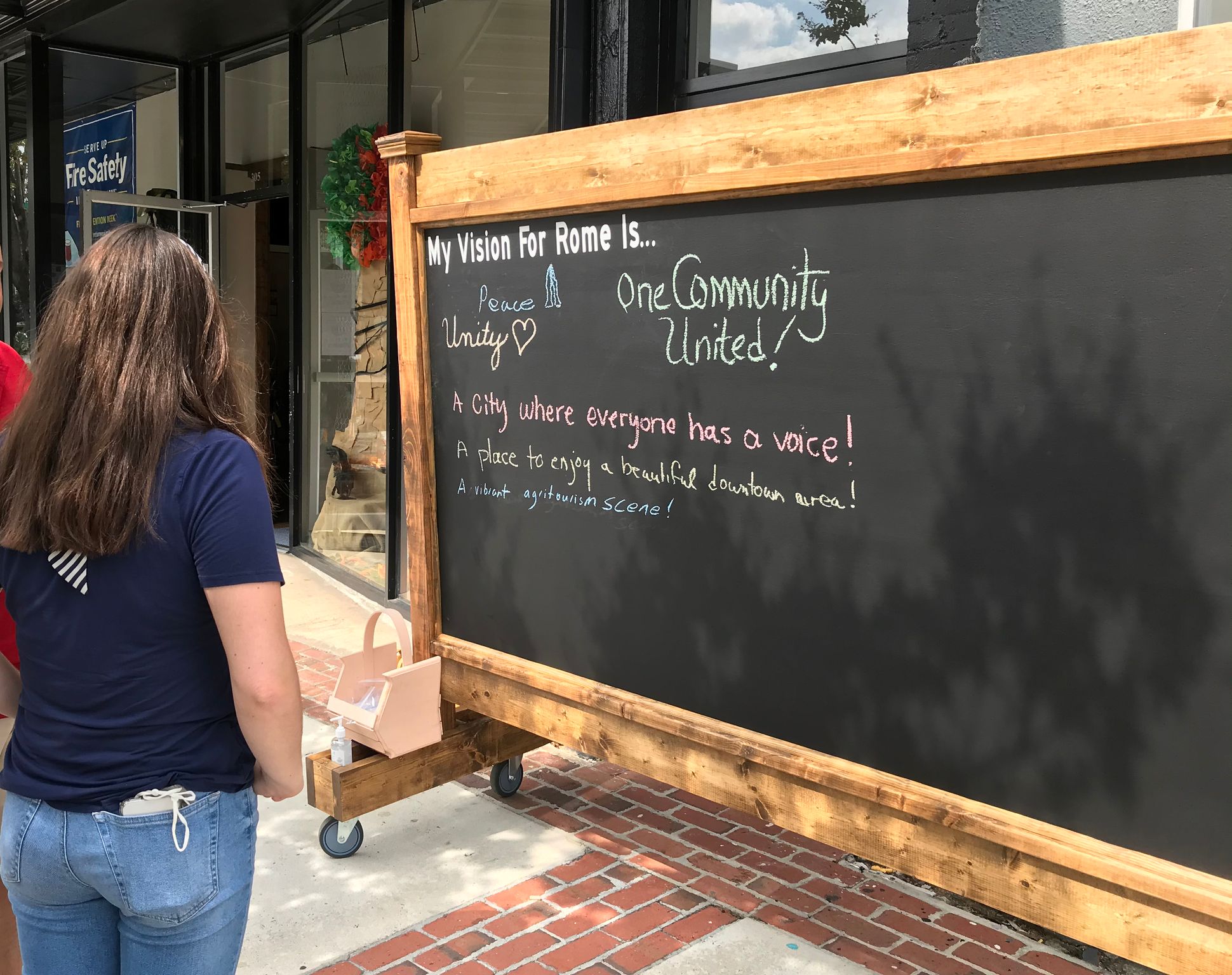 City of Rome officials announced the city will celebrate "Georgia Cities Week" October 4-10. The theme of this year's Georgia Cities Week is "Building the 2020 Vision."
"We're very proud of our city and the services we provide that make it attractive to residents and visitors," said Mayor Bill Collins. "Cities provide the services and infrastructure to help businesses grow and set the stage for events where families and individuals can gather as a community."
During Georgia Cities Week and days leading up, a mobile "2020 Vision Board" will pop-up around Rome to promote participation in local government by asking citizens to write and share their vision for the city on the board. The pop-ups will be documented through video to help share the collected vision.
The diverse and unique services that the City of Rome provides will be promoted throughout the week on the city's Facebook, Twitter and Instagram pages. The community can also follow the pages for announcements on the "2020 Vision Pop-Ups".
Special thanks to Detail Operations Superintendent, Tim Garrett and his unit for building the 2020 Vision Board.
Cities across Georgia will be celebrating Georgia Cities Week, sponsored by the Georgia Municipal Association (GMA), to showcase and celebrate cities and the many services they provide. Based in Atlanta, GMA is a voluntary, non-profit organization that provides legislative advocacy, educational, employee benefit and consulting services to its 538 member cities.