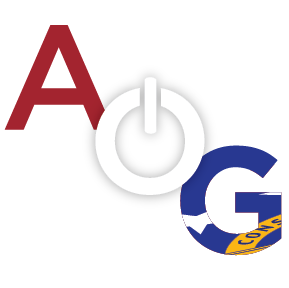 For years, she has been a familiar face for service department customers at the NeSmith Chevrolet in Claxton, but now she's the lady in charge. Head Honcho. The service department boss.

Tammy Williams is the new Service Director at the Hagan-based dealership.
The Jacksonville native has a long history not only in the car business, but at NeSmith Chevrolet. She worked for the dealership back in 2000 before transferring to another dealership in 2005. She spent some time as a Parts & Service Director for Chrysler and has been back at NeSmith for the last 11 years. Williams was promoted to the new position in early August.
Tammy Williams doesn't just sit behind the desk and issue orders, though. As she supervises 10 technicians, 3 service advisors, and 4 quick lube servicers, it's all hands-on. Whether it's training new employees, greeting customers, or keeping time for the service technicians, Tammy is not above helping any of the employees she supervises or assisting any customers's need.
"I just love interacting with the customers. I'm a people person and I love cars. I've got a good group of guys out here that I've worked with for a long time, som 15-16 years."
The dealership, under new management, recently re-opened the service department for Saturday business. Customers can now get their oil changed, have their tires rotated, or make an appointment for a more complex issue from 8:30 a.m. to 1:00 p.m. on Saturdays. And customers seem to love it. The steady flow for the last four Saturdays has proven to be a community desire. "We have customers from Hinesville, Statesboro, and all over and Saturday allows them to get here outside the work week," she said.
"I just really love making sure people are satisfied. I'm a people pleaser. I enjoy this type of atomesphere – I'm 90 to nothing, but I also like getting to talk with the customer, and building a relationship with them and becoming a customer forever."
Williams, now a Tattnall County resident, devotes her free time to cars, too. Drag racing keeps her and her family busy on the weekends and Tammy spends time traveling around the country for different races. It all makes sense. Tammy has had a lifelong love for cars dating back to when she was a kid. "I used to sit right on the hood with my dad when he worked on cars." Nowadays, she's a truck woman, but has a '69 Camaro too.
Aside from the last 15 years of drag racing for sport, her youngest daughter, Demi, was a junoir dragster, and her young grandson, who is five, is set to start junior dragsters soon. It's all in the family. So, whether it's on the job or off the clock, it's all a real passion for NeSmith's newest Service Director.
"I'm just excited to be here and I love my job."
Tammy has three daughters, Amanda (Brauzeu) who works for State Farm and has two children, Beckum (3 months) and Timber (11), Shelby (Thompson) who has one son, Greyson, and Demi (Sheffield) who works at OnShore in Glennville.