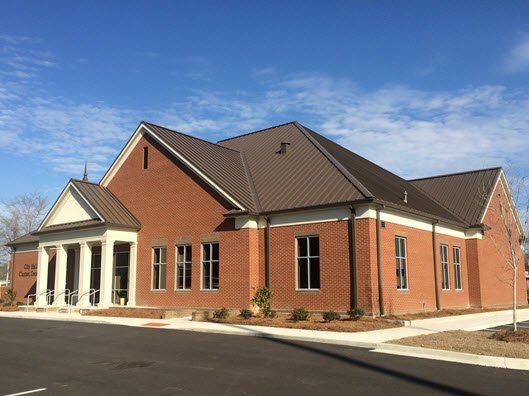 The Claxton City Council kicked off 2017 with their first meeting Tuesday night, due to the holiday, and there were some notable changes in the council chambers.


While Mayor Terry Branch and members of the council remained on the podium, a new table was set up below the council to seat the clerk and the city administrator. Also of notice, city attorney Bill Callaway was sitting in the chairs designated for the public.
The change comes on the heels of the takeover by interim City Administrator Carter Crawford who completed his first day without the partnership of long time city administrator Gayle Durrence on the same day of the council meeting. In years past, both the city administrator and the city attorney both sat on the council bench to the immediate left of the mayor.
Crawford presented to the council on various topics Tuesday night, beginning with the financial statements heading into the third quarter. Crawford explained to the council that FY 2017 was looking to be a good year for the city with all departments currently operating within their budget, a notable feat following the hurricane. He also noted that there was some confusion on accounting with airport funds, which are managed by the city for the state DOT and the FAA, and while the account showed a negative, it was not indicative of the bank statements, simply the accounting system. He is actively working to rectify the issue. The General Fund account stands at $$317,832.35 as of the end of November.
Crawford said in his thirty days as interim city administrator he's been working on a personnel policy, he's been evaluating the current budget, the FY 2015 audit, started a salary study using the DCH recommendations, drafted a city administrator job description, drafter a city clerk job description, and he's working on updating the pay plan that has not been updated since 2002.
He also plans to provide department activity reports at the first council meeting of every month.
Mayor Branch said of Crawford's short tenure, "He's got a lot of knowledge that he's sharing with us and that's going to be to our advantage."
The council also acted on business of committee reappointments and , in a 3-2 vote, appointed Councilwoman Tina Hagan to serve as the mayor pro-tem for 2017. Councilman Mel Kelly received 2 dissenting votes.
Also of note, the council, ahead of their prayer, held a moment of silence for the late James Waters, who served on the Claxton City Council for years and recently passed away after a long fought battle with cancer. His seat remained with his name plate for the during of the council meeting in recognition and Mayor Branch said the council would be in touch with the family in the coming weeks to discuss ways to honor Mr. Waters.