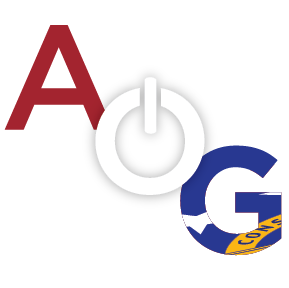 After closing the doors of their Glennville location on Highway 301 at the end of 2016, Bradley Anderson Funeral Home is set to expand to a newer, bigger location in town thanks to a vote by the Glennville City Council.

The Council granted final approval Tuesday night at their first meeting of 2017 on a plot at corner of Barnard and South Church Streets where petitioner Bradley Anderson plans to build The Glennville Funeral Home. Before the council was the decision to rezone the property from R-1B Residential to C-2 Commercial/Office at 403 Barnard Street.
Though the Planning Commission gave the project a vote of confidence in December of 2016, a few members of the community had expressed concern and opposition for the construction of the new funeral home. During his presentation before council, Mr. Anderson said that over the last the last few weeks, the concerns had been addressed through plans for signage and lighting and he did not believe the same people were still opposed. A code enforcement officer from the Glennville Police Department confirmed that messages had been relayed to council from those previously expressing concern. No one spoke in opposition of the project Tuesday night.
After reviewing plans and sketches presented by Anderson during his pitch before council, members voted unanimously to approve the rezone request. Anderson said he planned to file the paperwork for a permit Wednesday morning.
The new facility, which Anderson says he is prepared to begin building immediately, will feature a 7,591 square-foot one story building with 95 parking spaces and a 250 capacity chapel, which Anderson says will make for the largest chapel in Glennville. The crematory will remain in Reidsville. The new facility will be located on the back of the property at 403 Barnard and the home that is currently at the front of the lot, once belonging to his grandparents, will be demolished. No vehicles will enter from or exit to Barnard Street as both entrances will be on Church Street.
Anderson hopes the construction, with the help of Ricky Bradley, will be complete on May 1, 2017.
The Reidsville location, Low Country Cremation & Burial, will remain open and fully operational for the duration of the construction of The Glennville Funeral Home.