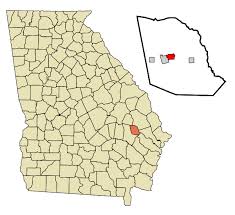 The Evans County Economic Development Authority (EDA) voted Tuesday evening to approve the FY 2020 budget with expenditures estimated at just over $97,000 for the year. The approval comes just a few weeks after the Evans County Commissioners and City of Claxton finalized their respective appropriations due to the EDA for FY 2020. 


The vote to approve the budget was unanimous with all Board members present with the exception of Joe Watkins. The budget does not include SPLOST projects, but includes $13,000 in expected Industrial Park improvements, a reflection of the increase in salary for the new director, $3,000 in rent to the Chamber of Commerce, and $4,550 for development.
Also among the itemized expenditures is $2,100 for Chamber of Commerce Director Tammi Hall for 'administrative support.' The EDA voted in the spring to pay Hall to assist with the transition of leadership after the departure of EDA Director Katie Griffin. The initial decision was to be temporary until the new director, Adam Kennedy, could get acclimated with the job duties. 
After other business was discussed, Board members voted to go into executive session for the purpose of discussing personnel matters. After 30 minutes in executive session, members voted to increase money paid to Tammi Hall by $1,400 for a total amount of $3,500. The EDA has not voted on any type of long-term employment agreement or contract with Hall. No explanation for the increase was offered and the meeting promptly adjourned after the vote. 
The EDA receives $15,000 from the Evans County Commissioners and $31,050 from the City of Claxton, however, the City of Claxton did not legally adopt their FY 2020 budget so appropriations are pending. 
The county also covers the cost of the insurance and grass cutting at the Industrial Park, which is owned by the EDA, and costs the county around $25,000 annually.
The money provided to the EDA in years past has been primarily been used to pay salaries and assist with the rent the EDA pays the Claxton-Evans Chamber. The two share a building owned by the City of Claxton, who receives no rent money.
Commissioners initially considered slashing the EDA's budget from $50,000 annually to $0 after a budget was not submitted to the county by the EDA and an audit revealed the EDA had more than $137,000 in cash on hand and an excess of $400,000 in CDs.  The $15,000 was a compromise after discussions between Commissioners and EDA board members. 
The full budget as presented Tuesday evening is below.
New Scan 2019-07-10 1009

You can watch the entire meeting below. 
Evans County Economic Development Authority July Meeting — Tuesday, July 9, 2019

Posted by All On Georgia – Evans on Tuesday, July 9, 2019