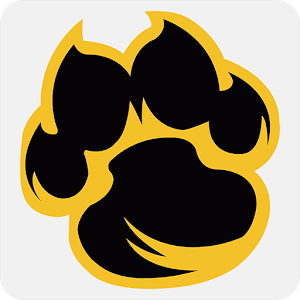 The Georgia Attorney General's Office sent a letter to the Evans County Board of Education Thursday requesting that the Board amend their policy and agree to the memorandum offered to the Board members back in October, reminding the Board that the possibility of litigation is still on the table.


Deputy Attorney General Jennifer Colanego sent a letter to Board Attorney Ron Hallman noting that negotiations have been unsuccessful following an Open Meetings Act Complaint filed by AllOnGeorgia last fall. At the time, it was alleged that the Board of Education was violating the state Open Meetings Act by regularly voting to approve 'personnel recommendations' without disclosing the information to the public. Colangelo wrote Thursday to Hallman saying, "We have engaged in discussions with the Board over the past few months in an effort to resolve this short of litigation, but those negotiations have not been successfully concluded."
Colangelo also noted that despite minor changes to the policy, she "remains concerned that the meeting agendas do not list the specific positions that will be voted on at each meeting….Parents and citizens are not informed in advanced about which personnel decisions, if any, will be made at an upcoming meeting."
"I understand that the board is concerned with protecting the privacy of its employees. However, the provisions of the Open Meetings and Open Record Act demonstrate a policy that the importance of having an open government may frequently outweigh concerns over personal privacy." She cited Fincher v. State, 231 Ga APp. 4953 (1998) as a reference.
"Our office still believes that the board needs to take the corrective actions described in the proposed Memorandum of Understanding that was sent to you in OCtober of 2018. IF we cannot reach a resolution on this matter, legal action by the Attorney GEneral against the Board of Education remains a distinct possibility."
Under the Memorandum of Understanding offered in October 2018, each Board Member would pay a $100 civil penalty and would participate in an Open Records and Open Meetings training session led by the Attorney General's Office. District Office employees and Superintendent Dr. Martin Waters would also have to take part in the training session. The civil penalty would be a personal responsibility of each individual Board member and not one of the taxpayers. Board Members would admit that the law was violated and that such violations would not occur in the future.
Without agreement to the memorandum, the state permits litigation, criminal prosecution, and fines up to $2,500 per person.
You can ready the full letter below.
ORA HALLMAN LTR

RELATED:
Complaint Filed with Attorney General Over Evans Co. BOE Open Meetings Act Violations
Attorney General Seeks Civil Penalties, Retraining For Evans BOE.