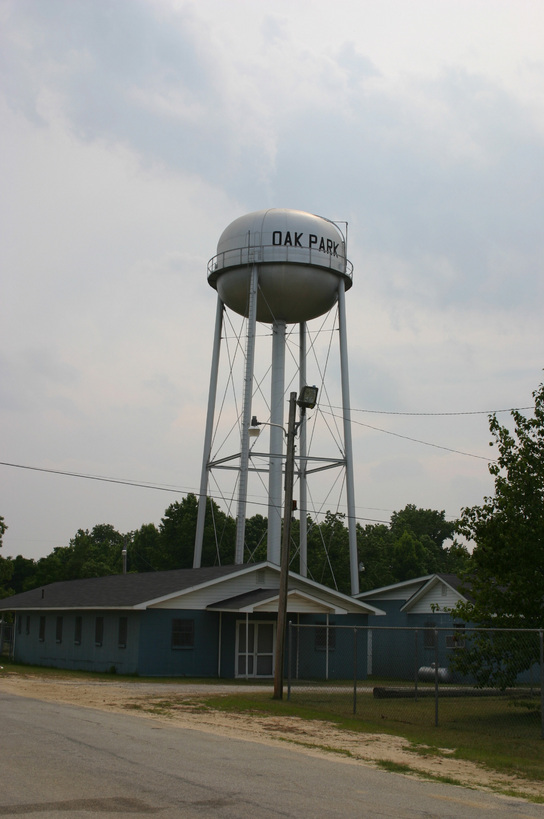 Oak Park Police Chief Trey NeeSmith told Mayor Larry Wilson and Councilmembers Monday night that he plans to initiate an investigation with the Georgia Bureau Investigation after a series of reports on the city financial practices were published on AllOnGeorgia.
The Chief read the following statement to the council:
(It was provided in the media packet to AllOnGeorgia and was published exactly as it was written in the sheet provided)
"After recent reports from All on Georgia in reference to bank statements and receipts and social media post, I the Chief of Police will be talking with the Georgia Bureau of Investigation in reference to starting an investigation. I will be contacting the Special Agent Charge at the Eastman Office Tuesday April 17, 2018 to have a sit down meeting. I asked for the meeting this week but the Special Agent in Charge is on vacation and will not to work until Tuesday. I have also asked to meet with the District Attorney this week but due to a murder trial it may be next week also. It is my understanding that the City of Oak Park will have to have a forensic audit done before the Georgia Bureau of Investigation will conduct the investigation. Since I was informed of this information I have asked to meet with the District Attorney to get an approved forensic auditor that the District Attorney and the Georgia Bureau of Investigation will honor. Once I have that information I will contact the forensic auditor for an estimated cost. It's my understanding that a forensic audit is very expensive and will require the City Councils approval. Once I have the estimate it will be presented to the council at the next city council meeting. If the next city council meeting is more than seven business days I will ask for a called meeting so this matter can be handled in a timely manner. Once the forensic audit is complete it will be turned over to the Georgia Bureau of Investigation so they can start their investigation at my request.
Chief D. NeeSmith 01"
No council member made mention of the investigation and Mayor Wilson did not offer any comment.
Several citizens contacted District Attorney Heyward Altman in the fall of 2017 and provided him with documents they obtained from the city, pressing for an investigation in the city of Oak Park, but to date, nothing has come of such request.