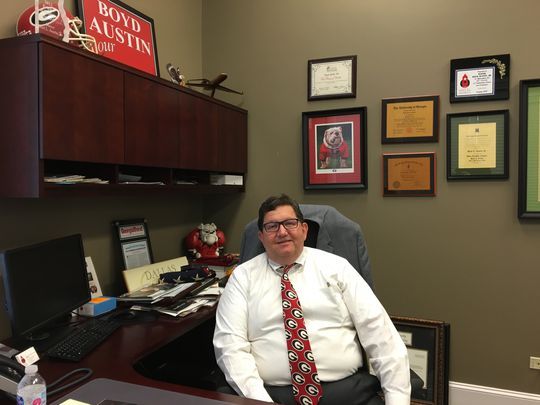 The following article is an editorialized opinion piece that reflects the views of the author only and not necessarily those of AllOnGeorgia.
I know this will shock everyone reading this but the city is STILL stonewalling AllOnGeorgia's open records request. The latest correspondence from inept city attorney Glen Stinson states that the city does not have an application for a brewpub. Mr. Stinson's complete letter is below.
Glen Stinson response 3

I find the statement that the city does not have an application for a brewpub particularly curious because the owner of the brewpub, in a letter obtained by ORR from the county, describes several meetings with the city. One of the meetings described is with "Dallas planning and zoning". According to the City of Dallas website, the Planning commission meetings are typically at 7 pm on the Thursday preceding the council's Monday meeting. According to the commission schedule, there are "application deadlines" for each month that must be met in order to be on the agenda the following month. This leads me to believe that there, in fact, applications of some sort. The meeting schedule is below.
2018-SCHEDULE

Here is the entire letter from BrewPub owner Gary Leake.
Letter from Owner Gary Leake

Earlier today I sent a letter to Mayor Austin informing him that I would no longer communicate with Mr. Stinson via certified letter and that at this point I would just file an additional grievance with the Georgia Attorney generals office for every 24 hour period the city remained in non-compliance. You can read the letter below. As always, AllOnGeorgia will update as the story develops.
Letter to Mayor Austin