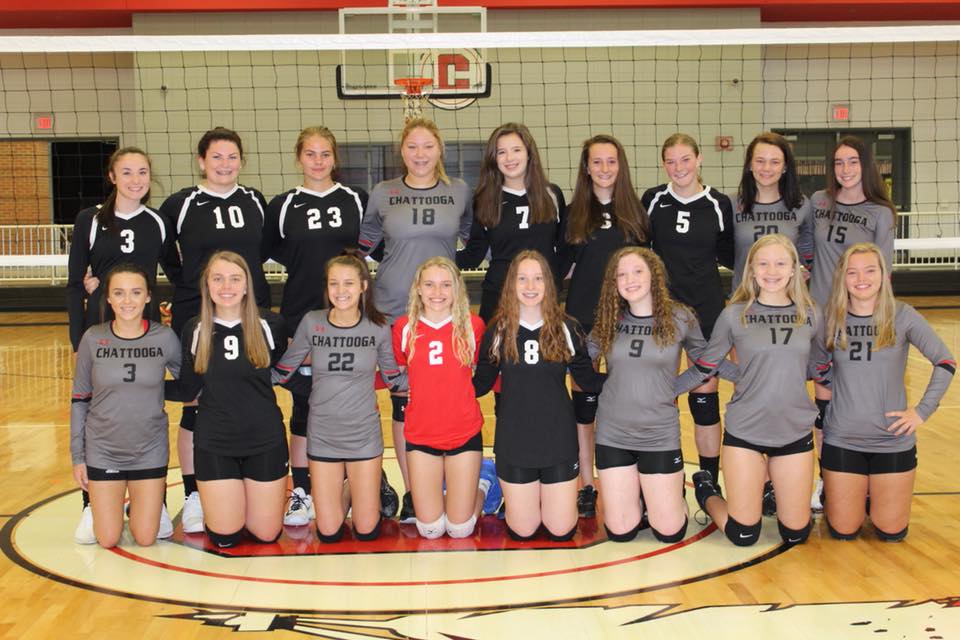 Chattooga High School volleyball is set to take the court today in their season opener against the defending state champs Coosa Eagles. The Indians are looking to build off of last year's top four state finish with three returning starters and a new head coach. The Indians have a new, but familiar head coach this season, Katherine Williamson. This is Williamson's 4th year coaching volleyball. She coached at Chattooga in 2016 and coached two years at Coosa, where she started the program, in 2011 and 2012. Williamson played basketball and soccer on scholarship at Berry College.
The Indians have three returning starters, Annie Morgan McGraw, Emily Deberry and Jamie Beth Childers. "All three of these will be huge impact players for us this season. They are the group that will hold us together as a team," Coach Williamson said.
Newcomers to watch:
Freshman Abby Groce and sophomore Lexi Hughes are expected to be a big part of the varsity team. "Lexi is stepping into a role with big shoes to fill but I'm confident in her ability and her work ethic to make the transition smooth into her new role," Coach Williamson said.
"We only have three returners on varsity this season but I still expect big things from this group. We are very young but talented and hard working. Our chemistry is coming together well and I look forward to seeing the success these girls will have this season," Williamson said.
Varsity
Annie Morgan McGraw (C)
Emily DeBerry (C)
Lexi Hughes
Abby Groce
Jamie Beth Childers (C)
Brecklyn Brown
Tayler Watson
Sarah Bowden
Madison Hutchens
JV
Tori Blalock
Tanner Battles
Shelby Eaves
Brook Lowe
Destiny Lowe
Neveah Morgan
Rachae Hargrove
Memory Guinn
Elizabeth Patterson
Emma Evans
The Indians will play at home Thursday, August 16th, games begin at 5 pm.