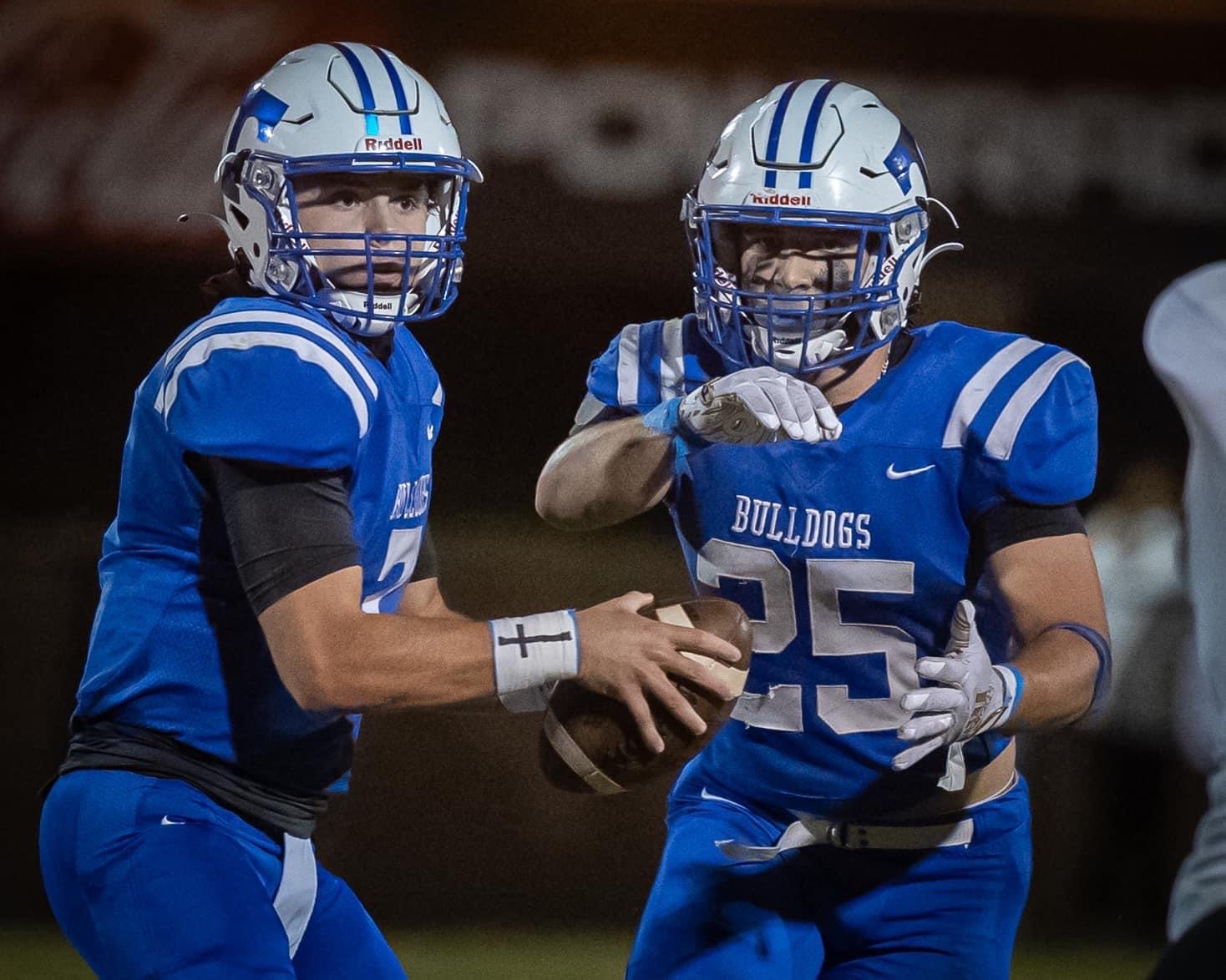 The Trion Football program has not won a region title since 2003 and has not completed a perfect regular season since 1974.


This team has the opportunity to achieve both these milestones Friday night as the Bulldogs host Darlington.
Sean Patrick, the head coach of Trion, described the buildup for the Region Championship game as highly significant. Coach Patrick has been emphasizing the importance of the team's legacy in their discussions over the past few weeks, and he's eager for the players, coaches, and the community to experience a region title and a 10-0 regular season.
The anticipation for this game has been building for months within the community, and he expects Sam R. McCain Stadium to be electric on Friday night.
Trion is currently ranked 2nd in the state in points scored per game and 3rd in the state in points allowed per game.
AllOnGeorgia reached out to Coach Patrick ahead of the big game.
What has been the most critical thing that you and your staff have done that's responsible for getting your team to its current 9-0 undefeated record?
 I don't know if it's something me or the staff have done. It's something that our kids have done. They have worked tirelessly to accomplish something great. They have sacrificed so much, and now have put themselves in position to do something special. Before the season, we created season milestones and winning a region championship was one of them. Hopefully we will be able to accomplish that on Friday night.
What is the administrative support you've received, and how have the players bought into your coaching philosophy and system?
Our administration at Trion is amazing. I am blessed to have an awesome superintendent, principal, and athletic director. They have all been incredibly supportive, and have allowed me to do things deemed necessary to be successful. They are all a huge part of this program's success.
We invest a lot of time in building the culture of this program. We talk a lot about love, sacrifice, commitment, accountability, etc. in this program. Our kids have embraced that. Our kids work so hard. It's hard to be a part of this program. It is demanding, both physically and mentally. There are no substitutes for hard work. I think our players understand that they are apart of something bigger than themselves. Accountable to something other than themselves. It's really cool that our team is now on the cusp of cementing their legacy in Trion Football lure. These kids deserve that.
Your defense only allows around 11 points per game, while your offense scores over 43 points a game, and you have an all-state kicker. What will be the key to winning the upcoming game on Friday?
We currently rank 2nd in the state in points scored per game. We rank 3rd in the state in points allowed per game. Our coaching staff works so hard to put our kids in position to be successful. And our kids have done a phenomenal job of executing. Good things tend to happen when you have group of people pulling in the same direction with a common goal (goals).
We have to control our emotions and play within ourselves. Don't do too much. Just do your job. Ultimately we have to execute. The team that wins the game will be the team that executes at the highest level.
Trion last won a region championship 20 years ago. How big of a game is this Friday's match for you, and what does this game mean to the team, the school, and the community?
I'd be lying if I said it wasn't a big deal. This program hasn't won a region title since 2003 and hasn't completed a perfect regular season since 1974. This team has the opportunity to do both. So yeah, it's a big deal. We've talked a lot about this team's legacy over the past couple of weeks. How do we want to be remembered? Friday night will go a long way in determining that. I desperately want our players, coaches, and community to be able to experience a region title and 10-0 regular season. But our mission is not finished after Friday night. There is still more that we want to accomplish.
Featured Image: Trion Quarterback Kade Smith and Running Back Toby Maddux. Maddux has accumulated 1,385 rushing yards with an impressive average of 10.11 yards per carry. He has scored 27 total touchdowns and added 200 receiving yards to his record, all while playing an extensive role on both defense and special teams.
Smith has recorded 90 completions on 139 attempts, accumulating 1,377 passing yards, 17 passing touchdowns, 57 carries, 543 rushing yards, averaging 9.53 yards per carry, and scoring 5 rushing touchdowns.