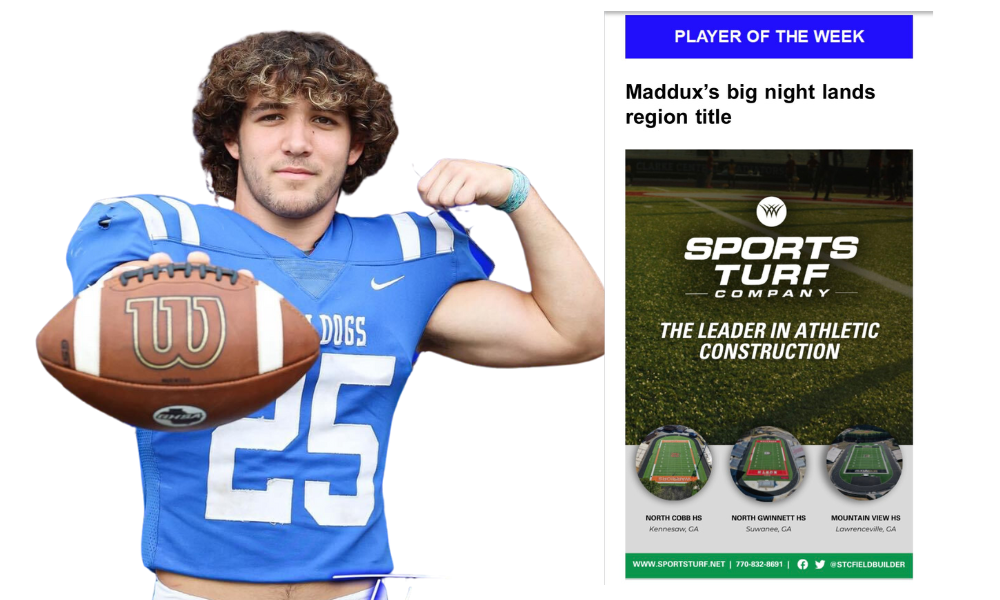 Trion's Toby Maddux has been playing like an all-state player this season. On Friday night, he was something a little better than that.


The senior running back/linebacker rushed for 261 yards, had 54 yards receiving, scored five touchdowns, made 15 tackles and recovered a fumble. He even threw a 33-yard pass.
Maddux took the lead in Class A Division I rushing with 1,646 yards, and more importantly, Trion beat Darlington 42-14 to win the Region 7 championship. It is Trion's first region title since 2003 and first 10-0 regular-season since 1974.
"Toby has such great vision, balance, and he's a powerful runner," Trion coach Sean Patrick said. "People rarely square him up, and he's just hard to tackle. He definitely has the ability to play at the next level, and some college is going to get a heck of a player."
Maddux is GHSF Daily's Player of the Week. The award, sponsored by Sports Turf, will be presented to him at his school Wednesday.
Coach Patrick said Maddux would be presented with the award at 10:30 am at Trion High School.
Via: GHSF Daily