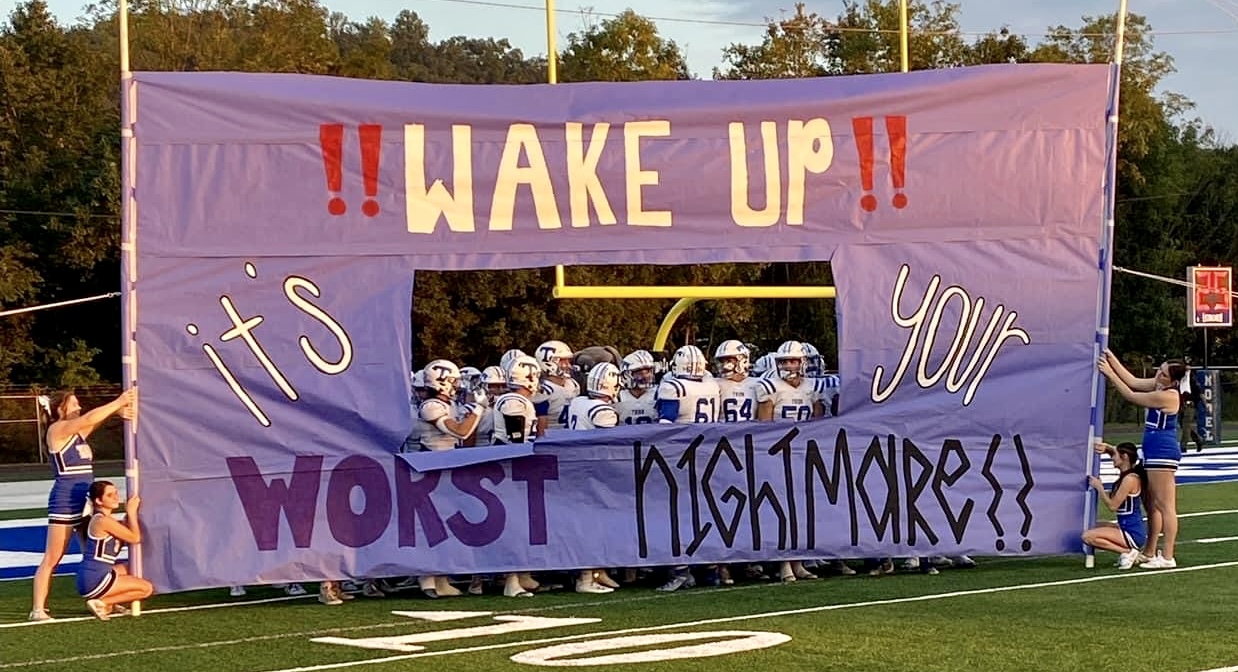 Before the season began, Trion's kicker, Andy Ramirez, had one particular game marked on his calendar. In his preseason interview, Ramirez expressed his anticipation, saying, "Last year's Model game was a close call, one we could've won, but it also served as motivation for us to work hard."

Ramirez's determination paid off as Trion emerged victorious over Model with a final score of 31-12, gaining a measure of redemption from their previous year's encounter.
In the 2022 matchup, Model's quarterback came off the bench and secured a last-minute victory with a 44-yard touchdown pass, finishing with impressive stats—17-of-26 passing for 265 yards and three touchdowns.
However, this time around, the script was different for the Blue Devils. Trion's defense rose to the occasion, limiting Model's passing game to under 100 total yards, with Model completing just 6 of 15 attempts for 80 yards through the air.
Trion's head coach, Sean Patrick, lauded the outstanding defensive performance, giving credit to Coach Simpson and the defensive unit for their remarkable effort. Trion's formidable defense proved its grit by limiting Model to a mere 206 yards of offensive production in four quarters.
"It was huge for our defense to hold Model to a field goal after we fumbled the opening kickoff. Then they held them to another field goal and we threw an interception the next drive. Our defense played so well. So proud of Coach Simpson and the defensive effort. The scoop and score by Lucas was also huge," Patrick said reflecting on the key moments.
Despite a slow start to the game that saw Trion trailing by six points due to two Model field goals, the tide turned in the second quarter when Toby Maddux took control of the game. Model was well aware of Maddux's prowess, but they couldn't find a way to contain the Bulldog senior running back. Maddux accumulated 117 yards on 14 carries, contributing two touchdowns to the team's success.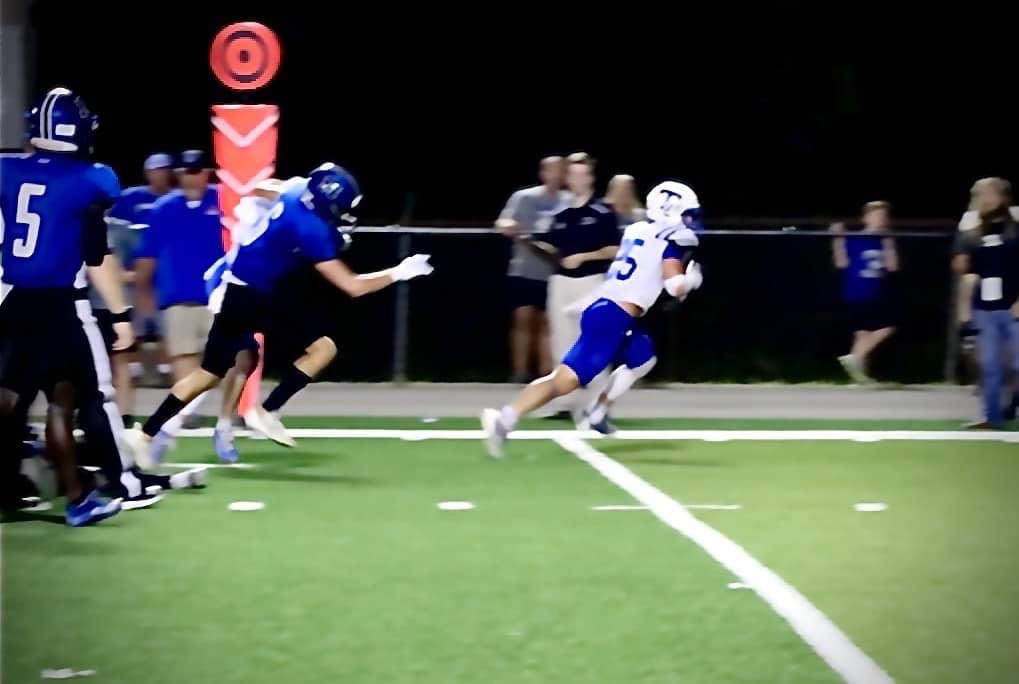 "Toby is a true talent," Patrick remarked. "His running style is relentless, and his hard work in getting his body in peak condition has paid off. He's a playmaker in all aspects of the game, and it's a joy to watch him perform."
Maddux, unfortunately, left the game due to an ankle injury in the second quarter, but Trion's running game didn't falter. Zach Camp stepped in rushing for 111 yards on 19 carries.
Patrick commended the offensive line for their dominant performance, saying, "Our offensive line showcased their strength, and it was a sight to behold. I'm also proud of Zach Camp, who stepped up after Toby's injury. He ran with determination and racked up over 100 yards in the second half. Kade also did an excellent job of directing our offense."
Game Stats: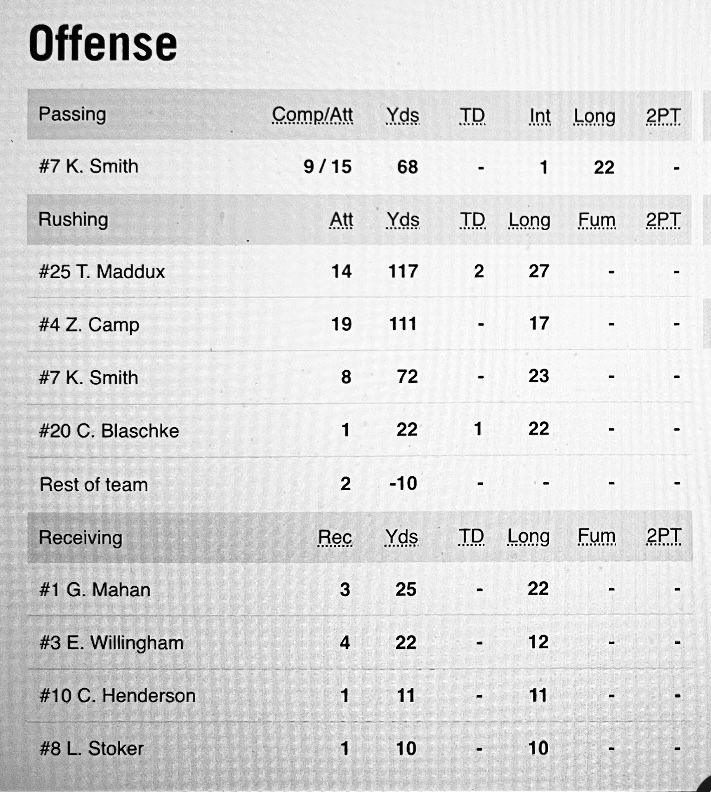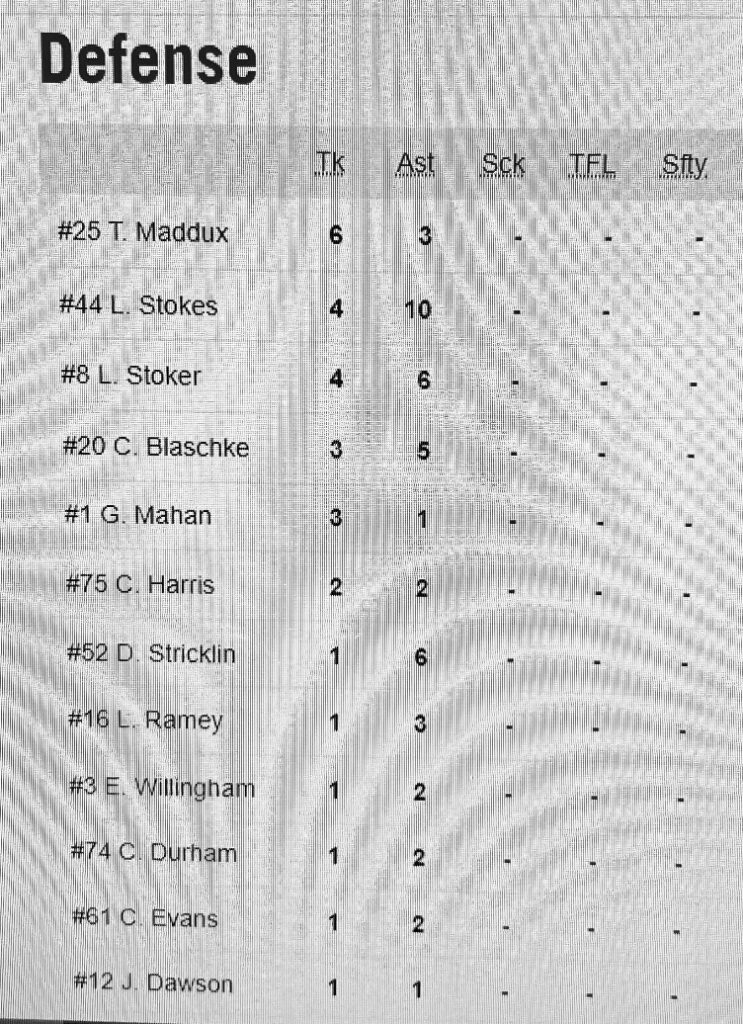 Upcoming Schedule: