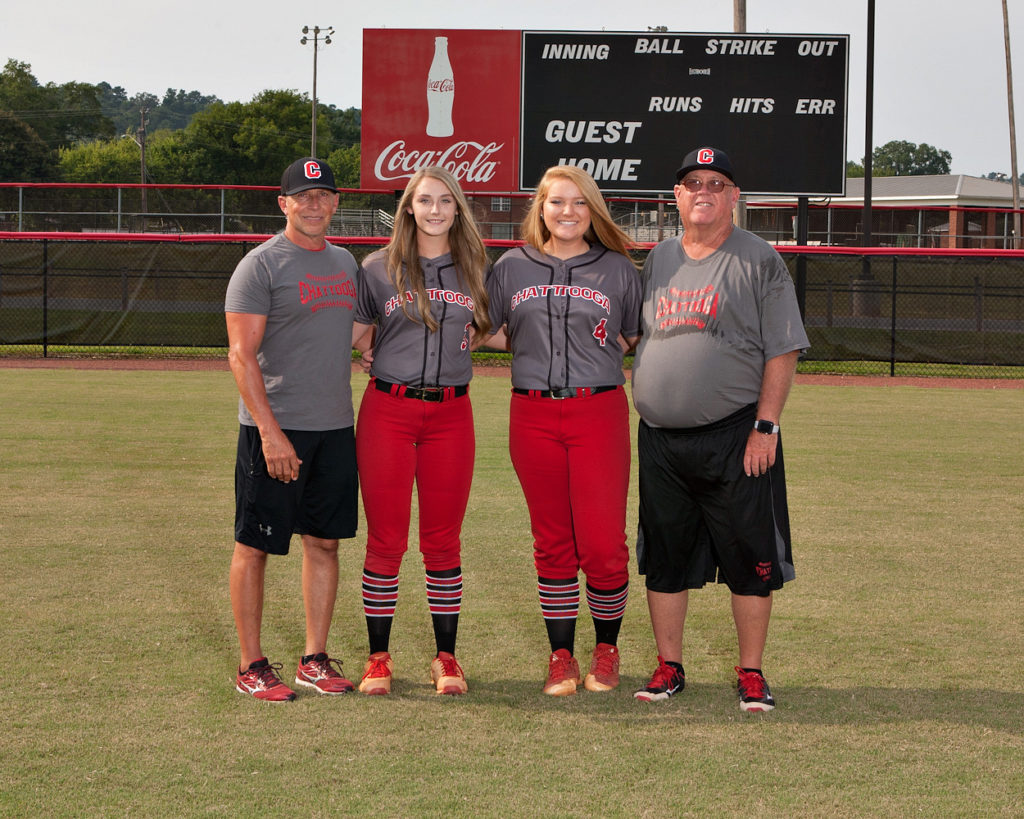 With their 8-0 victory over Gordon Central the Chattooga Lady Indians have clinched a spot in the GHSA State Playoffs, but first up will be the region championship tournament. The Indians have a first round bye before hosting a home game in the second round of the region tournament.
"We will play our first region game October 1st, it will be a double header," Coach Bennett said. If the Indians win that series, they will be playing at home in the first round of the state playoffs. "I have never known of Chattooga hosting a region tournament or a state tournament," Bennett said.
Seniors Allie Mitchell and Sydney Marshall were recognized before the game. "I am very proud of my two seniors, they are both four year starters and have worked very hard," Bennett said.
Clara Wyatt threw a shutout to lead Chattooga past Gordon Central. Chattooga scored four runs in the sixth inning. The Lady Indians put the pressure on, lead by an error on a ball put in play by Hannah Thrasher, Sydney Marshall, and Ramsey Elrod and a single by Emma Howard.
Wyatt was the winning pitcher, she went six innings, allowing zero runs on one hit, striking out nine and walking zero.
Chattooga's bats were hot and collected ten hits. Jacie Martin, Howard, Katie Williams, and Marshall each racked up multiple hits for Chattooga. Marshall, Williams, Howard, and Martin each collected two hits.
Chattooga Softball roster:
Emma Howard- 1
Justine Gladney – 2
Sydney Marshall- 3
Allie Mitchell-4
Grace Dooley 5
Jacie Martin-6
Gracelyn Veitch-8
Katie Williams-9
Kayleigh Byars-10
Emma White-11
Trinity Bell -12
Clara Wyatt-16
Ramsey Elrod- 17
MaryAnna Bentley- 21
Emma Marshall-24
Hannah Thrasher-51