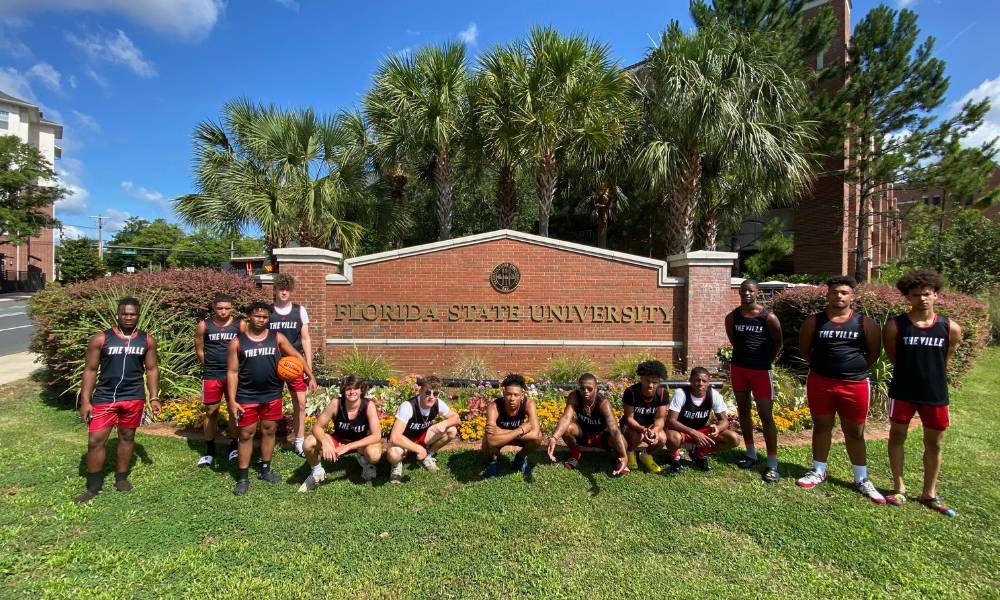 Chattooga Hoops Coach Jared Groce and his team of Indians made a quick stop at Panama City Beach on their way to Florida State University Team Camp. The camp will be held June 11-13, 2021.
The camp offers an opportunity for Coach Groce to coach the team in actual game situations.
Chattooga will have a minimum of 6 games.
Regulation two 16-minute halves.
Single elimination tournament.
Games officiated by High School certified & collegiate referees.
Camp Championship – June 13th
Indians attending camp include:
Jaylon Johnson – Senior
Shaun Lester – Senior
Brody Mobbs – Senior
Lamarr Riley – Senior
Brady Groce – Junior
Bowden Heathcock – Junior
Billy Settlemoir- Junior
Damien Smith – Junior
Trey Smith – Junior
Nic Hester – Sophomore
Tequarius Gibson – Freshman
Xaviar Gray – Freshman
Dan Meyer – Freshman