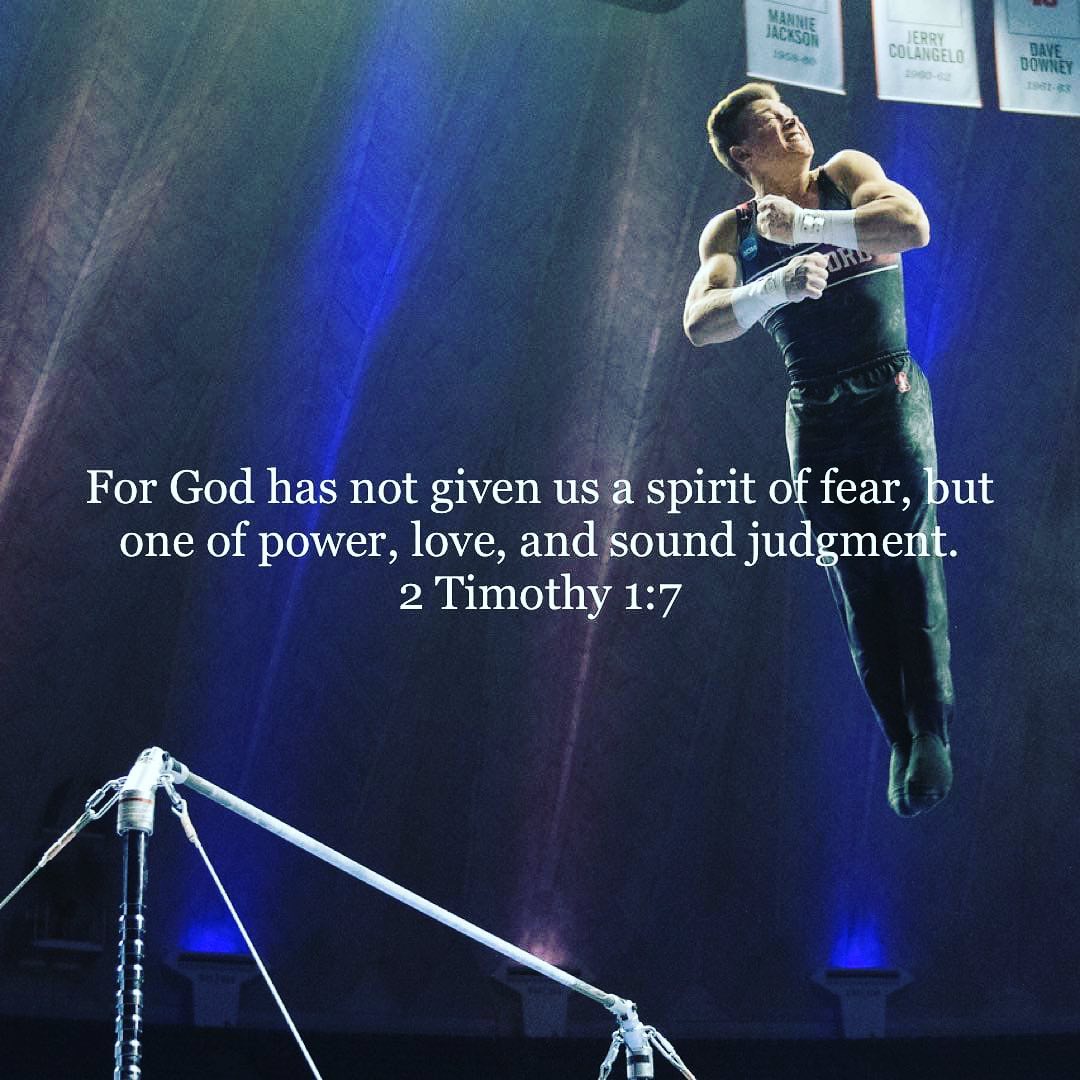 The United States has a new men's all-around gymnastics champion – and Olympic team favorite – and it is rising college senior and former rodeo competitor Brody Malone from Summerville, Georgia.
The 21-year-old held on to his first-day lead at every turn to win with a total score of 170.7 points, a 2.75-point margin over 2017 U.S. champion Yul Moldauer at the U.S. Gymnastics Championships in Fort Worth, Texas. 2019 World team member and this year's NCAA silver medalist Shane Wiskus was second entering the final rotation, but two falls on high bar landed him in ninth.
The two-time reigning NCAA all-around champion for Stanford, grew up in North Georgia hunting, fishing, frog gigging and competing in team roping with his younger brother Cooper at rodeos. To this day, Malone says he draws on the competitive mentality he used in rodeo when it comes to gymnastics. He also told reporters he deleted instagram from his phone so he could focus on his goals, with no distractions. 
Brody Malone is officially a U.S. all-around national champion. 🥇@brody1700 // #USGymChamps pic.twitter.com/SZa5DhMv0B

— #TokyoOlympics (@NBCOlympics) June 6, 2021
Career Accolades
Two-time NCAA team champion (2019, 2021)
Five-time NCAA National Champion (2019: all-around, floor, high bar; 2021: all-around, high bar)
12-time NCAA All-American (2019: all-around, floor, high bar, parallel bars, still rings; 2020: all-around, parallel bars, vault; 2021: all-around, floor, high bar, still rings)
Three-Time MPSF Gymnast of the Year (2019, 2020, 2021)
Finished third in all-around in preliminary round of Winter Cup Challenge to earn spot on US Senior National Team (2020)
Two-time MPSF Individual Champion (2021: all-around, high bar)
Seven-time MPSF Gymnast of the Week (Jan. 29, 2019, Feb. 5, 2019, April 2, 2019; Jan. 21, 2020, Feb. 25, 2020; March 9, 2021, March 30, 2021)
Block S Outstanding Sophomore Award Winner (2020)
CGA Rookie of the Year (2019)
Five-time CGA National Gymnast of the Week (Feb. 5, 2019, April 2, 2019, April 24, 2019; March 30, 2021, April 20, 2021)
Six-time CGA National Rookie of the Week (Jan. 29, 2019, Feb. 5, 2019, Feb. 26, 2019, April 2, 2019, April 9, 2019, April 24, 2019)
Block S Outstanding Freshman Award Winner (2019)
Two-time MPSF All-Academic Scholar-Athlete (2020-21)
As a Junior (2021) • National Champions
MPSF Gymnast of the Year
Two-time NCAA National Champion (all-around, high bar)
Four-time NCAA All-American (all-around, floor, high bar, still rings)
Two-time MPSF Individual Champion (all-around, high bar)
Two-time CGA National Gymnast of the Week (March 30, April 20)
Two-time MPSF Gymnast of the Week (March 9, March 30)
MPSF All-Academic Scholar-Athlete
As a Sophomore (2020)
MPSF Gymnast of the Year
Three-time NCAA All-American (all-around, parallel bars, vault)
Two-time MPSF Gymnast of the Week (Jan. 21, Feb. 25)
Block S Outstanding Sophomore Award Winner
Stanford men's gymnastics Hardest Worker Award recipient
MPSF All-Academic Scholar-Athlete
Finished season as the national leader on parallel bars (14.500) and was ranked second in the all-around (82.650)
Won seven event titles overall, including four on parallel bars, and one each on still rings, vault and the all-around
Captured all-around title (81.900) in a tri-meet with California and Air Force (Jan. 18)
Hit for a career-best 14.900 on vault to post the third-highest score in the nation and win the event title at the Stanford Open (Jan. 25)
Registered the third-best all-around score in the nation (84.200) at the ASU Invitational (Feb. 8)
Turned in the second-best vault of day one (14.400) and second-best parallel bars routine in the prelims (14.600) to finish third in the all-around during the 2020 Winter Cup Challenge preliminary round with a score of 83.950 to earn a spot on the US Senior National Team (Feb. 20)
As a Freshman (2019) • National Champions
CGA Rookie of the Year
MPSF Gymnast of the Year
Three-time NCAA National Champion (all-around, floor, high bar)
Five-time NCAA All-American (all-around, floor, high bar, parallel bars, still rings)
Three-time CGA National Gymnast of the Week (Feb. 5, April 2, April 24)
Six-time CGA National Rookie of the Week (Jan. 29, Feb. 5, Feb. 26, April 2, April 9, April 24)
Block S Outstanding Freshman Award Winner
Three-time MPSF Gymnast of the Week (Jan. 29, Feb. 5, April 2)
First Stanford gymnast to win three individual NCAA titles in one season
Fourth Cardinal gymnast to record five All-America honors in one Championship Meet
Third gymnast to win NCAA all-around crown as a freshman (Sam Mikulak, 2011; Yul Moldauer, 2016)
Captured national title on floor with a career-best 14.800, won the all-around with a career-high 85.832 and high bar with a mark of 14.633
Won 16 event titles in total, including five all-arounds, five on high bar, and two apiece on parallel bars, vault and floor
Ranked first in the nation in the all-around (84.225), sixth in high bar (14.100), seventh in parallel bars (14.188), eighth in vault (14.588), and top-25 in floor (18th, 14.150), rings (20th, 13.950) and pommel horse (20th, 13.563)
Hit for a career-best 14.300 on still rings to capture third at Pac-12 Invitational (Feb. 2)
Won high bar event title at International Collegiate Challenge (Feb. 23) with a career-high 14.750
Season-best 13.900 on pommel horse against California (March 30)
Captured the parallel bars event title against California (March 30) with a season-high 14.550
Managed four of Stanford's top seven scores for the season on high bar
International Competition
Member of USA Senior National Team
2018 RD761 International Junior Team Cup in Katy, Texas
2017 International Junior Gymnastics Competition in Yokohama, Japan
2017 P&G National Championships titlist (three-time international high bar silver medalist)
Prior to Stanford
2018 graduate of Trion High School in Trion, Ga.
Competed for Cartersville Twisters Gymnastics club team (2014-18)
Won a pair of Georgia State Championships (2017-18)
Personal
Born in Johnson City, Tenn.
Named to 2019 USA Pan American Games squad
Son of John and Tracy
Has two brothers, Cooper and Tyler, and one sister, Briley