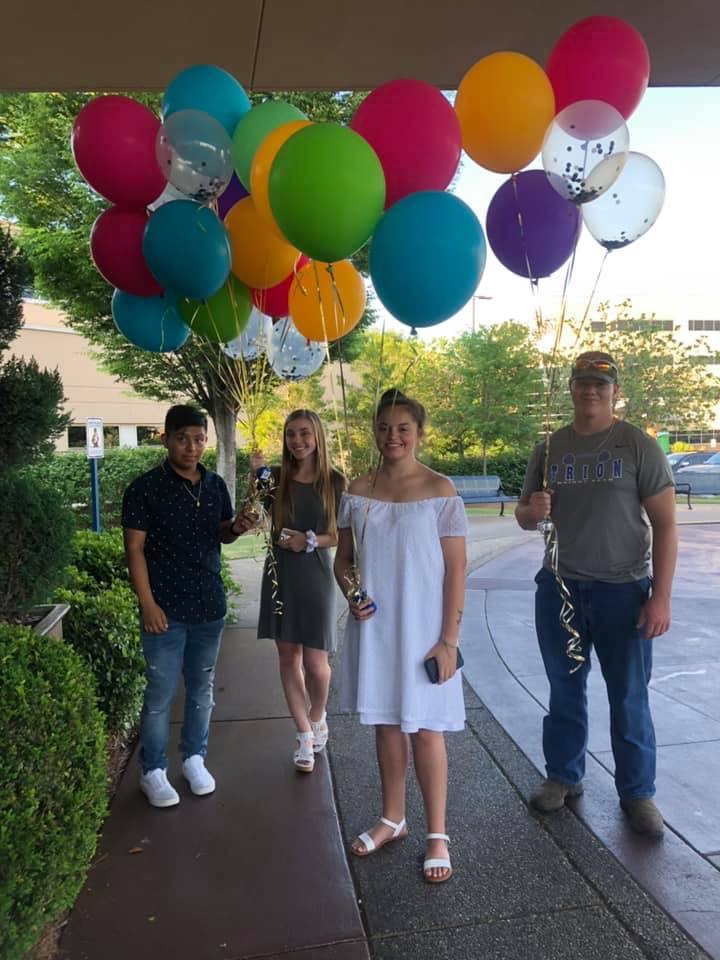 Graduation parties happen this time every year and two Trion High graduates came up with a thoughtful, and environmentally safe, concept for disposing of the balloons leftover from these celebrations. They took their balloons thirty minutes south down Martha Berry Highway to a very special group of patients in the Pediatric Wing at Floyd Medical Center.
Gracie McDaniel and Bailee Richardson had roughly twenty helium balloons leftover following their own graduation party and knew that there was still plenty of joy left inside. "Instead of popping or releasing them, we decided to take them to the pediatric wing at Floyd and give them to the children. Gracie and I both have a passion for conservation and didn't want to see the balloons go to waste," said Bailee.
"My family asked if I wanted to release the balloons but, because of my passion for wildlife conservation, I decided to find a better place for them to go rather than into our waters and woods, posing a threat to the health of wildlife not only nearby but all around the world," said Gracie.
"We knew the children would enjoy the balloons. This seemed like a better place for them rather than ending up in our oceans. We would do anything to make someone's day a little happier. The little things matter to us and the Earth," said Bailee.
Both girls are both extremely involved in conservation. Bailee Richardson will be attending Georgia Southern University as an honors student, majoring in Biology and will focus specifically on Marine biology and wildlife conservation. "I have been a PADI certified scuba diver for a year and I plan on getting my advanced certification to assist me with ocean clean ups."
Gracie McDaniel is planning on attending Georgia Northwestern Technical College and pursing a career in interior design which would eventually help her to start a successful foster care facility for animals in need. "It's always been a goal of mine to find a way to help animals in any way I can, and I've found that this is the most appealing path for me."