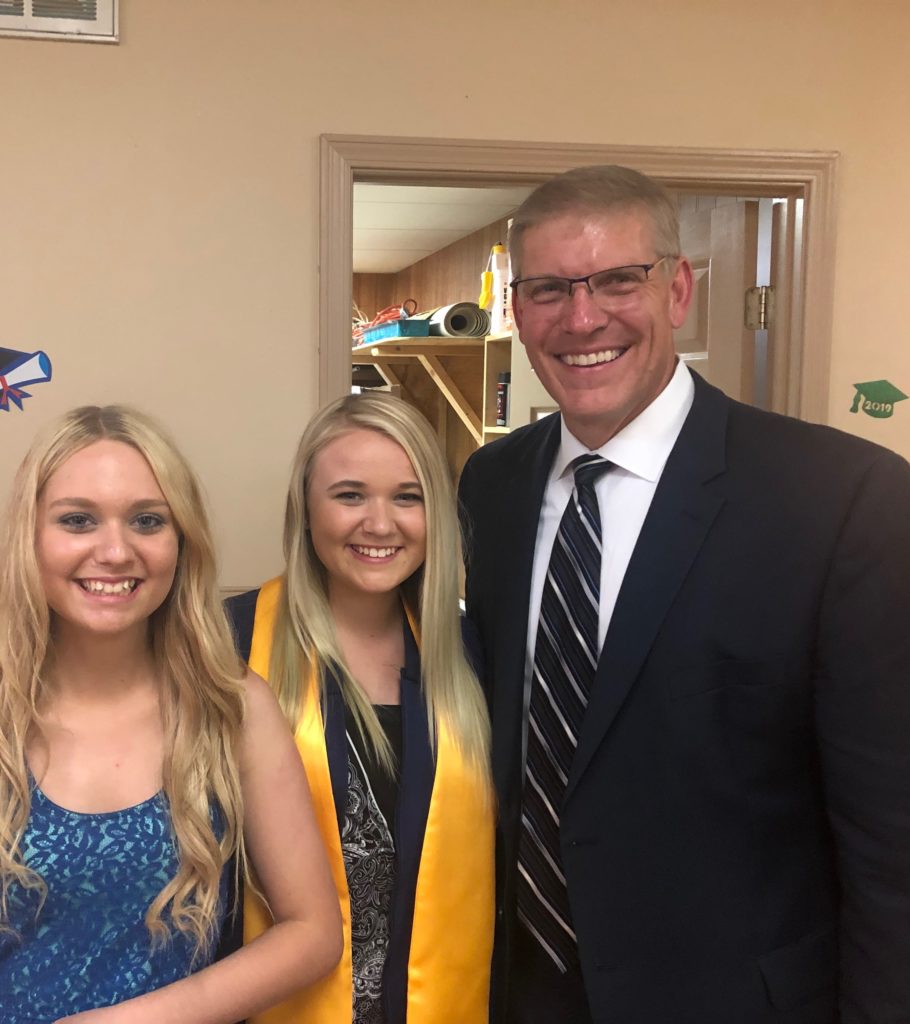 Covenant Christian Homeschoolers held a graduation ceremony on June 1st at Rowland Springs Baptist Church in Cartersville to celebrate the Class of 2019. CCH is a large group of Christian Homeschoolers in the Cartersville and surrounding areas.
A Chattooga County resident, Mikaela Norton was among the graduating class. Mikaela has been homeschooled for 11 years. She received a classical education through Classical Conversations.
Mikaela participated in Dual Enrollment at GNTC for her 11th and 12th grade year. She amassed 27 college credit hours while still a high school student.
Mikaela says her homeschool experience was, "stressful at times, but well worth it. I was able to go on a lot of field trips as a child and learn by immersion. As I got older, I was able to schedule school and work at times I would not have been able to if I had went to any other school."
Congressman Barry Loudermilk was on hand at the graduation ceremony to deliver a word to the ten homeschool graduates and their friends and families.
The graduating class chose Smash Mouth's "All Star" as the recessional music.
Mikaela plans to continue her studies at GNTC in radiology technology.
Mikaela is the daughter of Vic and Stephanie Norton of Summerville.