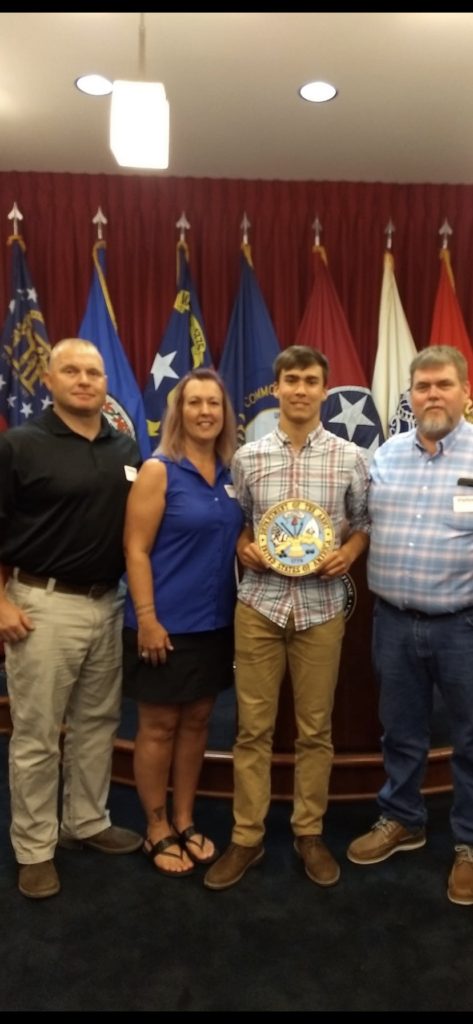 Trion High School continues to graduate patriots ready to join the United States Military forces around the world.

Connor Ellenburg, Bulldog class of 2019, is joining his brother, cousin, stepfather, grandfather, and great-grandfather in serving his country through the armed forces. "I wanted to join the Army for the honor of serving my country," said Ellenburg.
Connor is a member of Trion's football, wrestling, and baseball teams. He is also an honor graduate who enlisted at the beginning of his senior by taking part in the Delayed Entry Program (DEP). As part of his military preparations, Ellenburg has been attending weekly Future Warrior Training sessions every Wednesday.
Following Basic Training at Fort Benning, Georgia, Ellenburg will receive AIT training at Fort Gordon before pursuing his military career as a 25U Signal Support Systems Specialist focusing on the Communications Field.
"I plan on active duty for four years learning all I can then college for four years earning my Criminal Justice degree. My ultimate goal is to be a FBI agent," said Ellenburg.
Connor is the son of
Jeff Ellenburg and Tonya and Buddy Green.