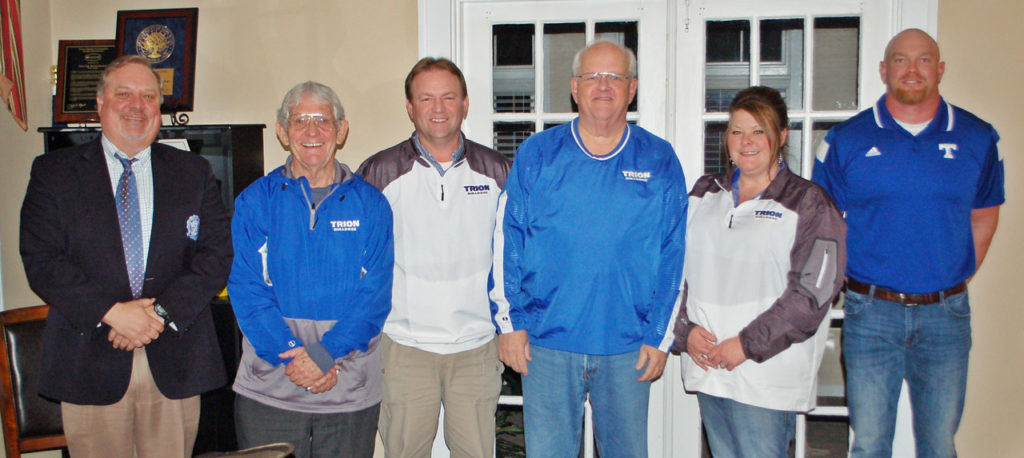 The Trion City School District is joining in a statewide celebration this week to salute the efforts of local school board members. The week of March 12-16, 2018 has been proclaimed School Board Appreciation Week in Georgia. The week-long observance calls attention to the contributions of local boards of education.
"I can't say or do enough to let the Trion Board of Education members know how much they are appreciated. They sacrifice their time because they want to make a positive difference in the lives of our young people. They are dedicated to our students. They have embraced the motto, "You can't go wrong for doing what's right." The members work as a team and are focused on this school system. We admire their leadership and are very thankful for their service," Trion Superintendent Dr. Williams said.
The men and women serving on the Trion Board of Education:
Randy Henderson Chair Person
Kari Maddux (Vice Chair Person)
Darriel Broome
Johnny Brimer
Jeff Maddux
As constitutional officers of Georgia, school board members are responsible for setting educational policies, employing school personnel, providing buildings and equipment, operating a transportation system and disbursing school funds. As community leaders, school board members serve as advocates for the children in local public schools and must study, evaluate and decide what actions are in the best interest of those students. The Georgia School Boards Association (GSBA) sponsors the celebration. The mission of GSBA is to ensure excellence in the governance of local school systems by providing leadership, advocacy and services, and by representing the collective resolve of Georgia's elected boards of education.