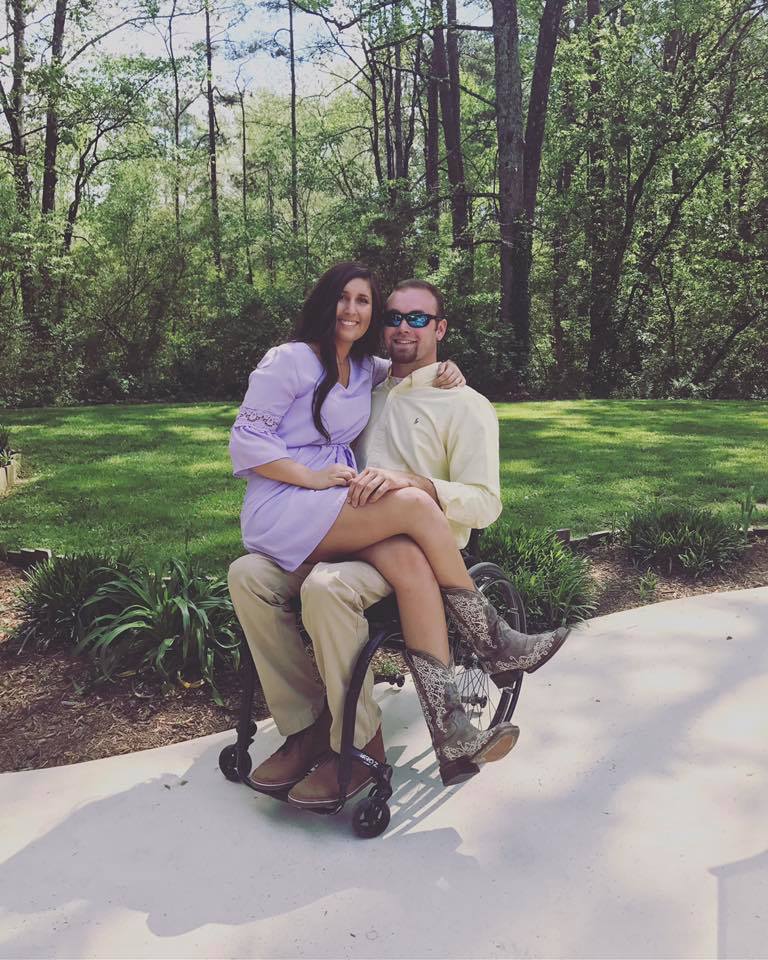 Austin Whitten was a 15-year old boy at a pool party on June 9, 2012. He stood 6'4″, a three-sport athlete who was already being recruited. On that hot summer day, Austin did a belly flop into a pool and was paralyzed from the chest down as a result. He says if he could go back to that exact moment in time he wouldn't change anything, "because that would be me, not God."

The freak accident shattered his C6 vertebrae, jamming it into the spinal cord. The result was permanent paralysis.
Fast forward to October of 2016, Austin finds himself on a date with Lorna Pilcher. Lorna recalls, "When we first started dating, there were things Austin didn't venture out and do because it was out of his comfort zone."
Going to the beach was one of those comfort zone busters. A trip made even more challenging with a wheelchair. But, in July, the couple was determined to face the challenge and tackle the accessibility issue. It had been five long years since Austin had been to the beach. Five years of anguish and adjustment. Lorna told Austin it's not if we can go the beach, it's how can we do it. With shear will and determination, and a whole lot of love and patience, the couple made the trip happen and that success inspired them to start a blog to offer encouragement to others.
"Austin and I have been inspired to start a blog. After our past beach trip, we are trying to figure out how to share ways to make life with limited-access abilities a little easier and more affordable. It took a lot of research, but we found a beach chair that not only rolls on sand.. IT FLOATS IN THE WATER. We had several people approach us and ask where we got this chair. My heart was touched when a young lady said that her dad loved the beach but he had been in the room the entire trip because he could not walk on sand. I did not realize how many people do not go to the beach (or any trip at all), or they stay in their rooms, because they think they can't. If there is a WHEEL, there's a way! We are hoping to share as we learn and grow together. Stay tuned."
In the past year, Austin and Lorna have had many adventures, and the couple has no plans on slowing down. They are currently busy planning their wedding scheduled for May 18, 2019.