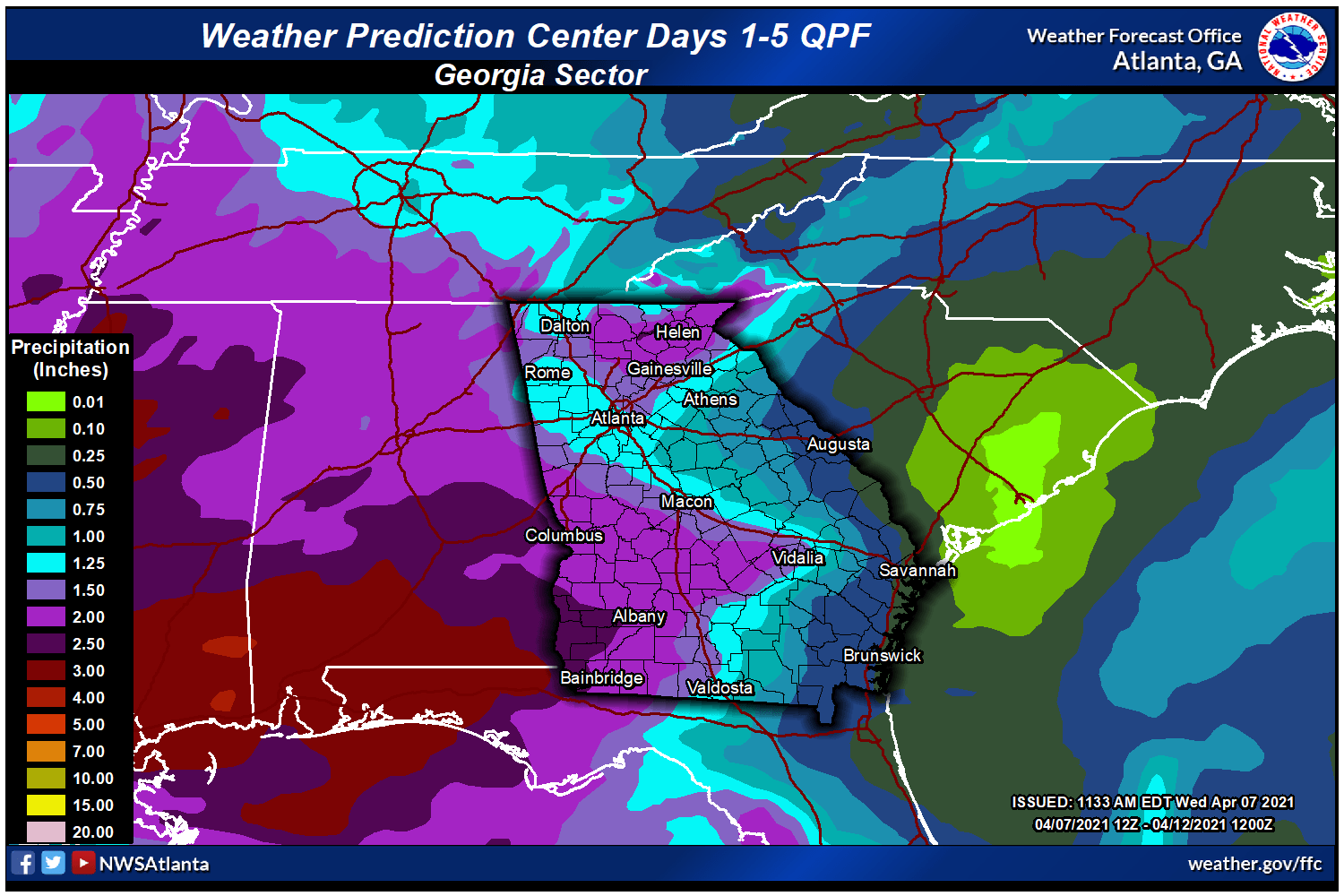 Unfortunately we are expecting a switch to a more active weather pattern coming up as multiple disturbances/frontal systems look to impact the area. This will bring several rounds of isolated to scattered thunderstorms (some possibly severe) to portions of north and central GA tomorrow (Thurs) through Saturday. 
MARGINAL risks for severe storms are across portions of north GA and west central GA both Thursday and Friday, and much of central GA is in a 15% area for Saturday, which could end up being a greater risk category with updates (see each day's associated storm threats and graphics listed below).
 There's uncertainty in timing of the multiple rounds, though overall the storms could be strongest in the afternoon and evening time frames.
Thursday storm threats (isolated strong/severe):
Damaging winds > 60 MPH
Isolated tornadoes
Large hail
Heavy rain / isolated flooding
Thursday Outlook
Friday storm threats (isolated strong/severe and overall a bit greater chance than Thursday):
Damaging winds > 60 MPH
Large hail (greater chance)
Isolated tornadoes
Heavy rain / isolated flooding
Friday Outlook
Saturday storm threats (isolated to scattered strong/severe):
Damaging winds > 60 MPH
Isolated tornadoes
Large hail
Heavy rain / isolated flooding
Saturday Outlook
5-day predicted rainfall (through Saturday): 
widespread 1.5-2 inches with locally higher expected