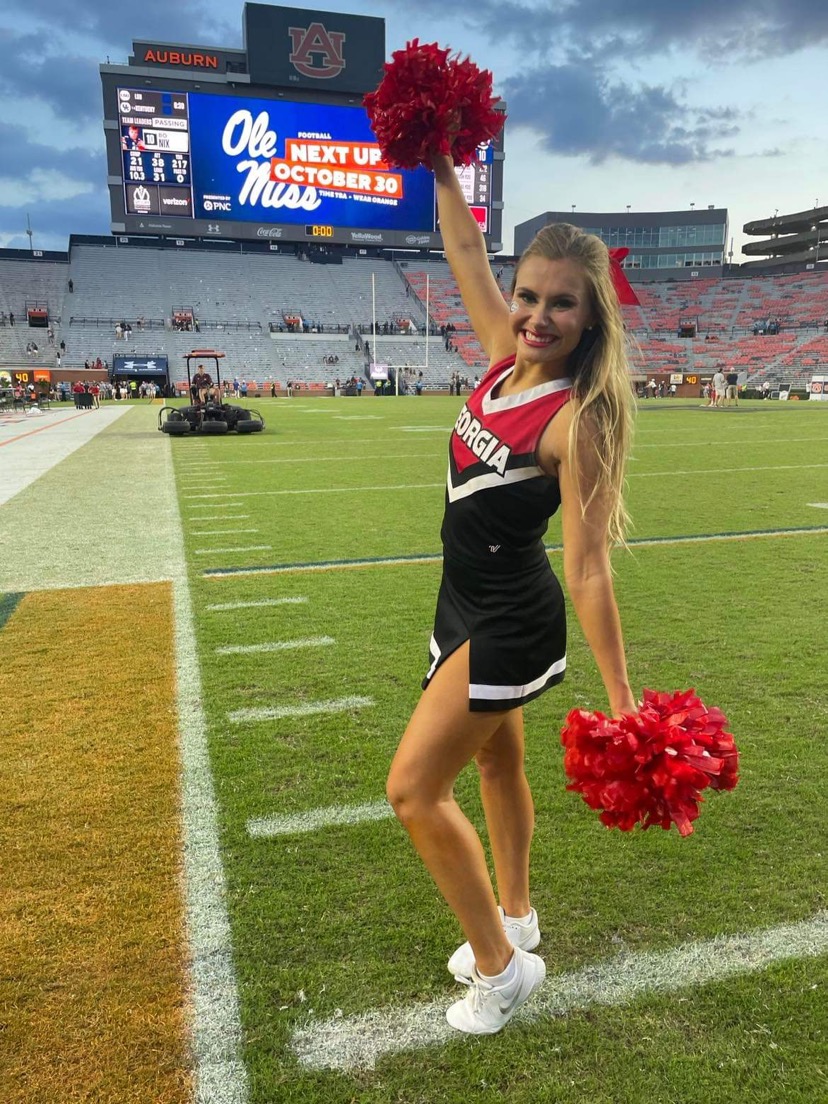 2019 Trion High School alumna Gabbi Carroll is gearing up to cheer in a big game, the SEC Championship.
Gabbi has been a member of the University of Georgia cheerleaders for three years.
"It is such a blessing to be able to travel with UGA to the SEC championship this year. I am thrilled to be apart of this program and even more excited for the dawgs to play this Saturday! I have been looking forward to the game all week and will be cheering harder than ever this weekend," said Carroll.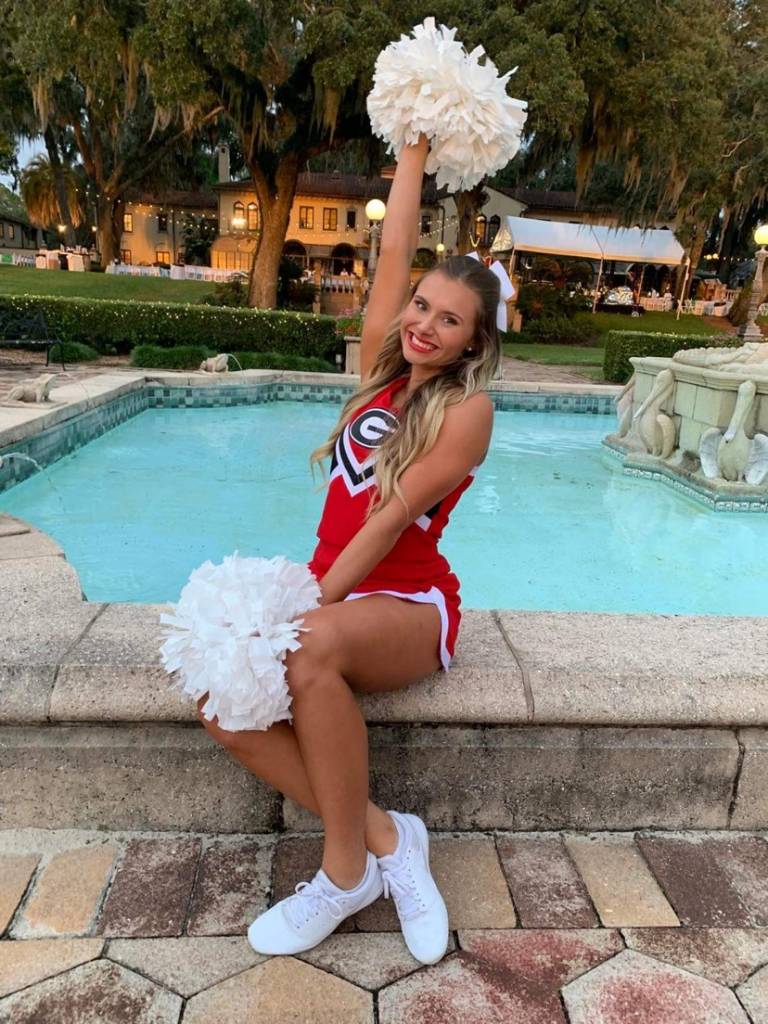 And she's cheered in some big games and cool venues, but this game is different, this season is different for the Bulldogs ranked #1 and undefeated who are visualizing off in the distance a possible run for the National Championship.
"I am beyond excited that the Dawgs have went undefeated in the regular season. As the season passed, each win got a little bit sweeter. It's crazy to think I am able to cheer here during such an amazing time," Carroll said.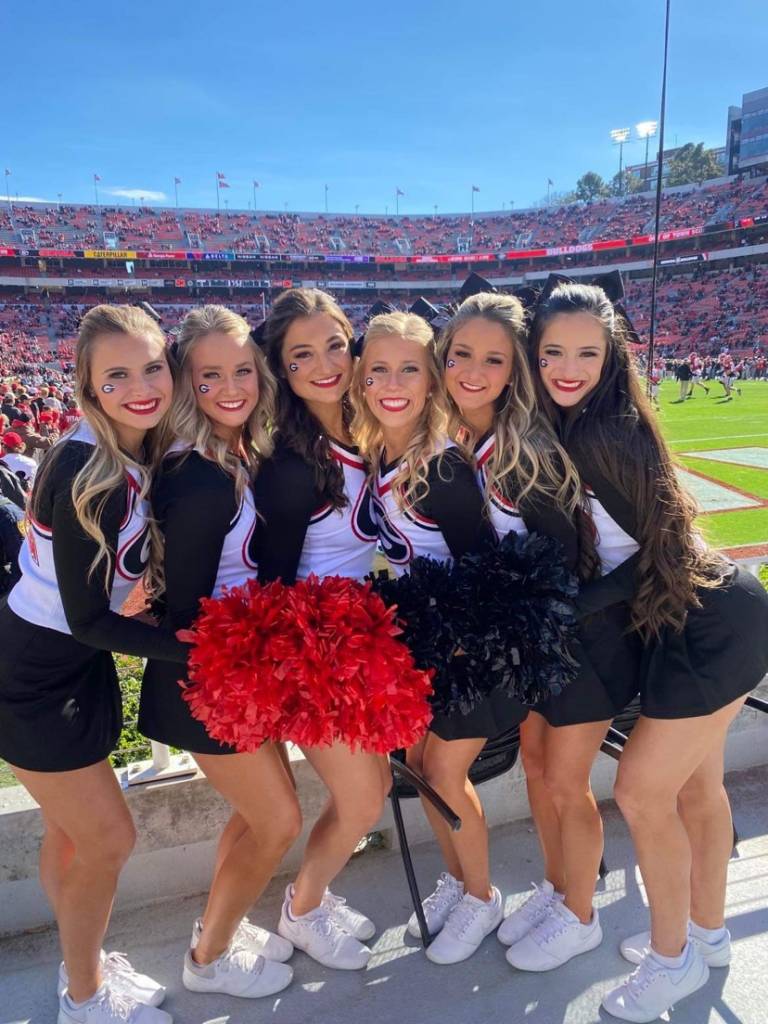 Gabbi is a dietetics major planning to become a Registered Dietician.
More about the game: 
The Georgia Bulldogs will face Alabama Crimson Tide this Saturday, December 4 for the SEC Championship Game at the Mercedes-Benz Stadium in Atlanta. Kickoff is at 4:00 pm.
The Bulldogs are currently ranked #1 and undefeated going into the matchup.
2021 Records: Georgia 12-0 (8-0 SEC), Alabama 11-1 (7-1 SEC)
Rankings: Georgia #1, Alabama #4/2
TV: CBS – Brad Nessler (PxP), Gary Danielson (analyst), Jamie Erdahl (sideline)
Video Stream: CBSSports.com
Radio: WSB AM 750 – Bulldog Network | Affiliates | Scott Howard (PxP), Eric Zeier (Color), DJ Shockley (sideline)
Audio Stream: georgiadogs.com
Satellite: SiriusXM/Internet: 81/81/81
Web Stats: SEC Sports
Twitter: #BAMAvsUGA, #SECCG
ReBroadcast: SEC Network: TBA
---
"The Bulldogs will be making their ninth appearance in the game, and they are 3-5 including winning the 2017 title over No. 4 Auburn. The Bulldogs have won or shared the SEC Eastern Division title 11 times (1992, 2002, '03, '05, '07, '11, '12, '17, '18, 19, '21). In 1992, UF won the tiebreaker over UGA to represent the East in the SECCG and the same went for UT in 2007. The Bulldogs will be aiming for their 14th SEC title in school history. Georgia's SEC titles have come in 1942-46-48-59-66-68-76-80-81-82-02-05-17. In the league, Georgia's 13 SEC titles trails only Alabama's 28."