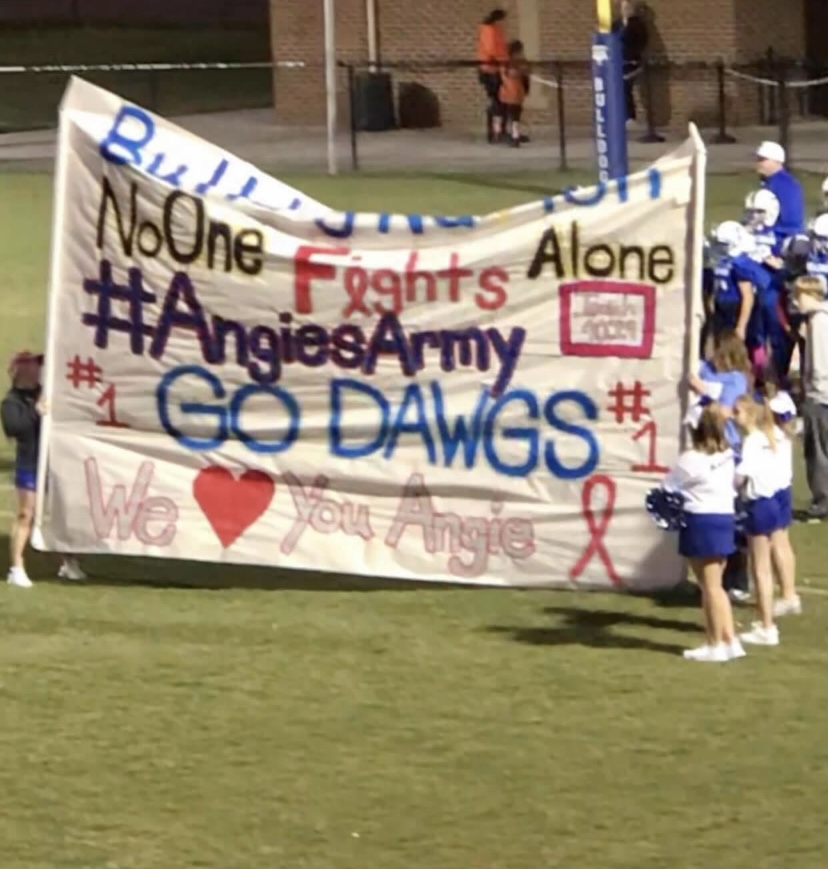 MRS. ANGELA RAE WELLS, age 45, of Race Horse Drive, Summerville, Georgia, passed away Monday, November 28, 2021, at her residence following an extended illness. She was born June 23, 1976 in Miami, Florida to Terry and Lucille Letourneau Adams who survive. Mrs. Wells was a Trion High School Graduate, received her Bachelors Degree from Shorter University, Masters Degree from Walden University, and Specialist Degree from Lincoln Memorial University. She has taught at Trion Middle School for the past 25 years.

Surviving are husband, Phillip Wells; daughter, Christian Wells; son, Jace Wells; parents, Terry Adams and Lucille Adams; sister, Barda (Travis) Swinford; several Aunts, Uncles, Nieces, and Nephews also survive.
Funeral services will be held Thursday, December 2nd, at 3:00 P.M. from the J. D. Hill Memorial Chapel of Earle Rainwater Funeral Home with Rev. Terry Hampton officiating, interment in West Hill Cemetery. Active Pallbearers Travis Swinford, Darrell Wheat, Terry Ray, John Wells, David Wells, and Mickey Floyd. The Family will receive friends Wednesday from 6 until 8 P.M. at the Funeral Home.
Earle Rainwater Funeral Home in charge of arrangements for Mrs. Angela Rae Wells who passed away Monday.