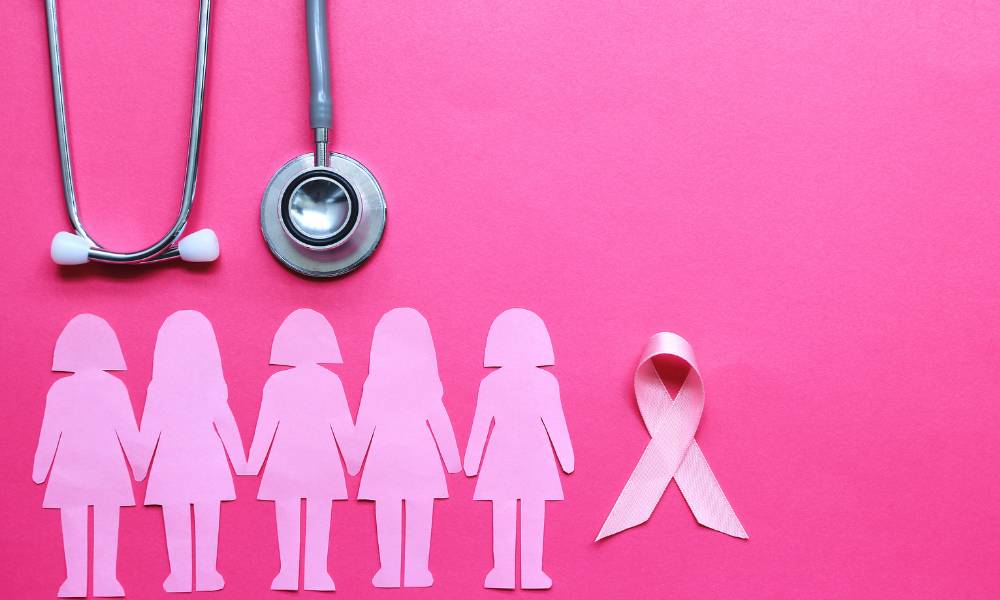 If you have been told you have dense breasts, this means you have a relatively high amount of fibrous (connective tissue) and glandular tissue (the tissue that produces milk). Women with dense breasts have less fatty tissue than women who don't have dense breasts.
Breast density can only be determined through a mammogram. There are four categories of mammographic density and the radiologist assigns each mammogram to a category. High breast density is common and not abnormal. In the U.S., 40-50 percent of women age 40 and older have dense breasts. However, dense breast tissue is linked to an increased risk of cancer and can make it more difficult to detect cancer through a mammogram.
On May 3, 2019, Georgia Governor Brian Kemp signed House Bill 62, also known as Margie's Law requiring healthcare facilities that conduct mammograms to notify patients if dense breast tissue is detected. This information will result in a more in-depth conversation with the patient's provider to see if supplemental screening may be needed.
As of yet, there is no "one size fits all" solution. Breast ultrasound and breast MRI (combined with mammography) are being studied to see if they improve detection of cancer among women with dense breasts compared to stand-alone mammography.
The Northwest Georgia Regional Cancer Coalition partners with healthcare agencies and community organizations to provide low cost or no cost mammograms for the uninsured, under-insured, and underserved patients across Northwest Georgia.  Working with our healthcare partners we identify and navigate patients through recommended screenings to increase early detection and reduce cancer mortality. Eligible patients must be within 200% of the 2021 Federal Poverty Guidelines.
If you are a patient and think you may be eligible for a low cost or no cost mammogram please visit one of our partners listed below or call us at 706-291-9998 for a referral.  If you are a screening partner or health care provider with patients needing screenings, please contact us at 706-291-9998.
Breast Cancer Screening Partners: Floyd Medical Center, Redmond Regional Medical Center, Harbin Clinic (Bartow County), AdventHealth Gordon, and Hamilton Medical Center.
​If you have concerns about your breast density or risk of breast cancer, talk with your healthcare provider.
By: Allison Agnew