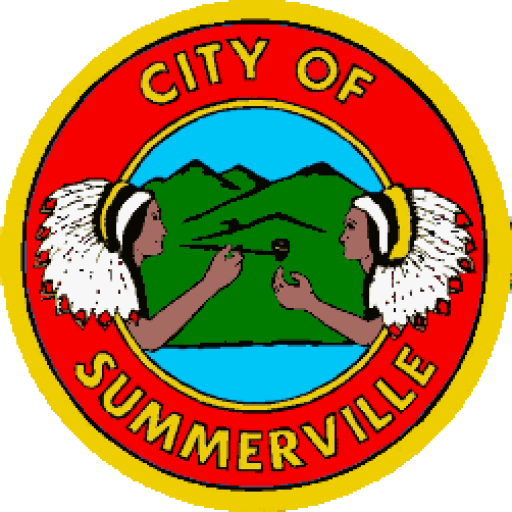 Please see attached agenda for Monday's Summerville City Council meeting. This will be a virtual meeting as well. Please see the instructions below.
Pre Meeting Question  & Answer
There will be a Question and Answer session with the Mayor and members of the City Council prior to the start of the meeting at 4:30PM. Members of the public are encouraged to attend. To join the Q&A session via Zoom, use the meeting info listed below.
Regular Council Meeting
Regular Council meetings, are scheduled for the 2nd Monday of the month. The Regular Council Meeting will be on January 10th, at 5PM, at City Hall. The meeting will also be available to attend as a virtual meeting that can be joined by telephone or by computer/smart phone.
Zoom meetings notes for participants: You may join via computer, smart phone, and telephone. Participants will be muted by upon joining the meeting, and will be given opportunity to speak in sections of the meeting for public comments and questions.
Meeting ID: 827 1647 0080
Password: 856869
To join by computer or smart phone:
https://us02web.zoom.us/j/82716470080?pwd=amRqYWJTTHNuMkJVTXNxdXBrWjk5dz09
To join by telephone:
Call 1-646-876-9923 and enter the meeting ID and password when prompted
City of Summerville
P.O. Box 180
Summerville, GA 30747
Harry Harvey, Mayor Rickey Hughes, Seat 3
David Ford, Seat 1 Joe Money, Jr., Seat 4
Dana W. Mosley, Seat 2 Zachary Martin, Seat 5
AGENDA
Regular Called Meeting and Teleconference Meeting
January 10, 2022
5:00 P.M.
(1) Call to order
(2) Roll Call
(3) Invocation
(4) Pledge of Allegiance
(5) Swearing in of Mayor Harvey and Council Members Ford and Mosley
(6) Approval of Meeting Agenda
(7) Consent Agenda
A. Mayor's Comments – Harry Harvey
i. Announcements/Comments
ii. Introduction of guest/visitors
(8) Reports and Presentations
 City Attorney – Albert Palmour
 City Manager – Janice Galloway
 Financial Report (Attachment)
 Update on flooding studies
 Cleaning of city ditches
 Water Project Update
 Security Camera at Dowdy Park – Trey Goble
(9) Old Business
(10) New Business
a. Approve minutes:
i. Discussion
ii. Action
b. Presentation from Spencer Hogg regarding the city joining
Top of Georgia:
i. Discussion
ii. Action
c. Audit Presentation from Chrysan Thomas, CPA:
i. Discussion
ii. Action
d. First Reading of the FY 2020-2021 Year-End Budget
Ordinance (see attachment):
i. Discussion
ii. Action
e. Approve payment of $11,300 to Chrysan Thomas, CPA, for
audit services (see attachment):
i. Discussion
ii. Action
f. Approve payment of $6,782 to Brenntag Mid-South for
Aluminum Sulfate for the water treatment plant:(see
attachment):
i. Discussion
ii. Action
g. Consider reimbursing Floyd County $7,237.07 for Police
Officer Jacquis Hunt training with a required two-year
Employment contract with the City of Summerville (see
attachment):
i. Discussion
ii. Action
h. Consider approving payment of $6,500 to Randy Patty
Construction for driveway repair at the wastewater
treatment plant (see attachment):
i. Discussion
ii. Action
i. Consider approving payment of $28,928 to Rodney Bright
Construction for the installation of two batting cages on
old tennis courts (see attachment):
i. Discussion
ii. Action
j. Discuss the possibility of extending the water line on Cox
Road to ten new customers with an estimated cost of
$150,000 to $175,000:
i. Discussion
ii. Action
k. Discuss a contribution from the City of Summerville to
extend a 2-inch waterline with an estimated cost of
$12,000 to 6 yurts with the possibility of 20 yurts from
Echols Rd to Garvin Rd:
i. Discussion
ii. Action
l. Discuss a storm shelter for the City of Summerville:
i. Discussion
ii. Action
(11) Public Comments
(12) Adjournment