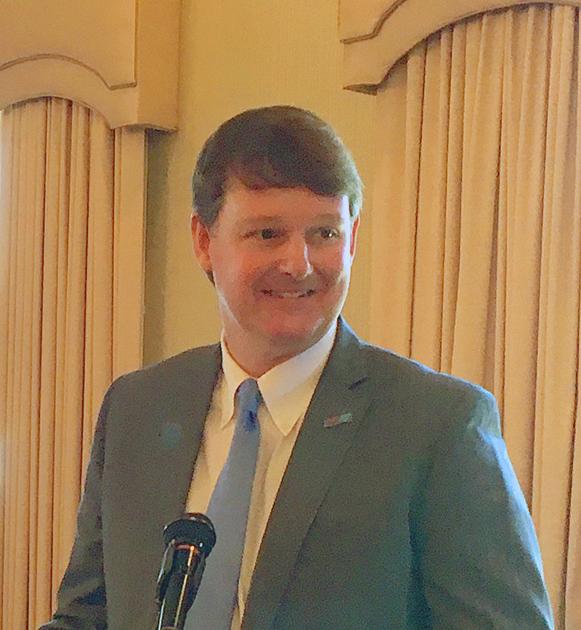 As another term is passing for Sole Commissioner Jason Winters, the budget woes for Chattooga County continue.

Last Thursday, Chattooga County's Sole Commissioner Jason Winters (R) announced to the Summerville News that he would once again be raising taxes.  This will mark the second tax increase during Winters's third term in office since switching over party affiliation to the Republican party.
Winters informed the newspaper that he will require a 10.35% tax increase this year, expected to generate $659,018 in additional revenue from property owners in the county. On Friday August 9th, AllOnGeorgia requested a copy of the tentative, working, or proposed budget from the Commissioner's office. The commissioner responded that a budget would be ready by Tuesday. At the time of publication, the commissioner has yet to provide a budget illustrating the projected shortfall justifying his need to raise taxes.
Current State law requires the commissioner to hold three public hearings before he can increase taxes. The commissioner's planned tax increase meetings will be held on Friday, August 16th at 11 a.m. and again at 6 p.m.  The final meeting will be held on Friday, August 23rd at 10 a.m.  All of the meetings will be held at the Chattooga County Civic Center on Highway 48 in Summerville.
The rules for the required public meetings state that an opportunity must be given for the public to express their opinions about the proposed tax increase; however, there are no rules requiring the commissioner to engage with the public during those meetings or answer any questions from the public.
The 2017 tax increase of 25.36% was the second largest tax increase in Chattooga County history. The tax increase brought in an additional $1,305,678.00 and, at the time, Winters promised several improvements the 2017 tax increase would pay for, including a traffic light at Mountain View and another one at the intersection in Gore.
Following the 2017 tax hearings, Winters said, "…the three tax hearings have had a profound impact on what we do in county government. I hope we have some different conversations in the future."
Despite his hopes for "different conversations", the Commissioner has largely avoided contact with the public in the form of formal meetings. The last public meeting Commissioner Winters held was on August 22, 2017.
AM1180 reported that Chattooga County continues to borrow large sums of money each year in order to make ends meet.  Chattooga County tax payers are currently paying over $160,000 per year in interest on the money that the commissioner borrows to keep the county solvent.
Prior to the recent tax increases, Sole Commissioner Winters also raised property taxes as a democrat in 2013 with a 14.61 percent hike that generated an additional $717,448.00 in revenues.