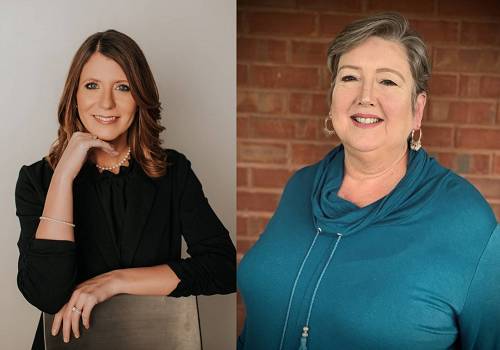 Due to the social distancing guidelines, we have converted our traditional AllOnGeorgia candidate video interviews into short questionnaires. Each candidate in the race was provided an identical questionnaire with the same deadline. Answers were not edited in any way.


The Primary Election was moved to June 9th.
Early voting is underway.
---
Please provide a brief bio on yourself
AKINS: My name is Leslie Deal Akins and I seek your vote in the Bulloch County Tax Commissioner's race. I am Bulloch County born and raised. In my 43 years, there has never been a single day that I didn't call Bulloch County my home. I am a 1995 honor graduate of Statesboro High School and a 1999 graduate of Georgia Southern University. After a few years of working as a social worker in a long term care facility, I began my work in the Tax Commissioner's office. I ended up filling a gap while a clerk went out on maternity leave and learned both the property tax and tag side of the office in the process. I worked part time for a while before eventually becoming a full time employee of Bulloch County. My 19 years of experience and first hand knowledge of the inner workings of this office have well prepared me to seek this position and lead our office well.
My husband, Stan, works in management with Georgia Southern's Eagle Dining. We live in Downtown Statesboro with our children, Hope, Sara, Liam & Skylar. I am a member of Connection Church, where I serve weekly in the Children's Ministry, Guest Services Team and also as a Connect Group leader. I am a member of Statesboro Service League and serve as Treasurer for the Dayspring Walk to Emmaus Board. I enjoy volunteering with various other groups/missions here in Statesboro as well. I am very proud of our community. It is a wonderful place to raise children and is always a source of support for each other, especially in times of uncertainty like these. It is refreshing to see how our community always comes together for the good of us all. I am proud to call Bulloch County my home and thank everyone for the amazing things they are doing right now to help each other. We are truly #BoroStrong.
GAY: Jeanie Rushing Gay is a local business owner known for her unwavering integrity and dedication to the local community. For over 25 years, she has been the President of Rushing Insurance, which was founded in 1982 by her father J.H. "Pete" Rushing. Through
the years, she has been pleased to serve the community through various lines of insurance, with a special focus on crop insurance for our local farmers. She earned an insurance license, and her experience involves all aspects of running a business as well as managing various types of real estate property for many years. Prior to working as an insurance agent, Jeanie spent 11 years working as a computer programmer. With professional experience exceeding 45 years, she looks forward to serving the great people of Bulloch County as your Tax Commissioner.
Jeanie was born and raised by her parents Pete and Emogene Rushing in the town of Register. She has been married to Curtis Gay for 40 years and lives in Register. Jeanie graduated from Statesboro High School and then earned a Bachelor of Business Administration degree with a Management major at Georgia Southern University. Jeanie and Curtis are members of Register Baptist Church. Jeanie and Curtis both have many years of community service experience in Bulloch County. Jeanie and Curtis both minister to the local community and motorcyclists through the local Christian Motorcyclists Association ("CMA"), and Curtis serves as President of the local CMA chapter, Redeemed Riders. They have two adult daughters, Kelli Gillis and Emily Cain – both married to wonderful husbands, and an adorable grandson, Shepherd Cain.
Why do you want to be the next Tax Commissioner of Bulloch County?
AKINS: I feel that my many years of experience have prepared me for this position. I have loved the many years that I have served in the Tax Commissioner's office and want to continue to do so in an even bigger role. I love Bulloch County and its citizens. I have a servant's heart and want to continue to serve. I love the wonderful staff we have in place and want to continue serving alongside each of them. After 19 years, there was no other logical choice for me but to seek the position.
GAY: I am committed to using my gifts to serve this county by improving the operation of the Tax Commissioner's office in areas that are determined to be of benefit to all citizens. I will ensure the Bulloch County community is served in a professional and courteous manner– with integrity, responsiveness, and accessibility from my office.
Each candidate recorded a brief video ahead of the State Senate candidate forum. Both videos are below.
You can read the full INSIDER on Leslie Deal Akins here.
You can read the full INSIDER on Jeanie Rushing Gay here.