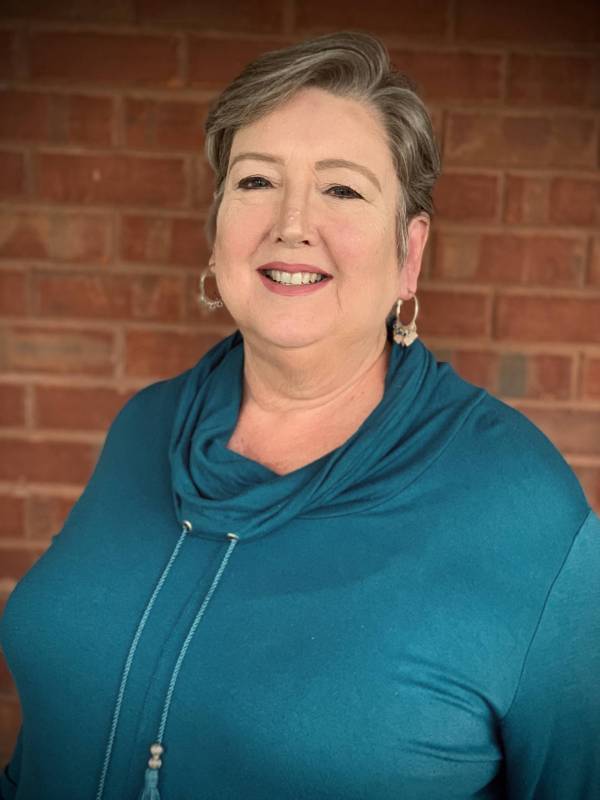 Due to the social distancing guidelines, we have converted our traditional AllOnGeorgia candidate video interviews into short questionnaires. Each candidate in the race was provided an identical questionnaire with the same deadline. Answers were not edited in any way.

The Primary Election was moved to June 9th.
The last day to register to vote in the primary is May 11th.
Early voting begins May 18th.
To sign up to volunteer as a poll worker, click here.
---
Please provide a brief bio on yourself.


Jeanie Rushing Gay is a local business owner known for her unwavering integrity and dedication to the local community. For over 25 years, she has been the President of Rushing Insurance, which was founded in 1982 by her father J.H. "Pete" Rushing. Through the years, she has been pleased to serve the community through various lines of insurance, with a special focus on crop insurance for our local farmers. She earned an insurance license, and her experience involves all aspects of running a business as well as managing various types of real estate property for many years. Prior to working as an insurance agent, Jeanie spent 11 years working as a computer programmer. With professional experience exceeding 45 years, she looks forward to serving the great people of Bulloch County as your Tax Commissioner. 

Jeanie was born and raised by her parents Pete and Emogene Rushing in the town of Register. She has been married to Curtis Gay for 40 years and lives in Register. Jeanie graduated from Statesboro High School and then earned a Bachelor of Business Administration degree with a Management major at Georgia Southern University. Jeanie and Curtis are members of Register Baptist Church. Jeanie and Curtis both have many years of community service experience in Bulloch County. Jeanie and Curtis both minister to the local community and motorcyclists through the local Christian Motorcyclists Association ("CMA"), and Curtis serves as President of the local CMA chapter, Redeemed Riders. They have two adult daughters, Kelli Gillis and Emily Cain – both married to wonderful husbands, and an adorable grandson, Shepherd Cain.  

What experience do you have that properly equips you for the position of Tax Commissioner?

I earned my Bachelor of Business Administration with a major in Management from Georgia Southern University.  My professional experience includes over 45 years as a leader in various industries, including over 20 years in Information Technology and over 25 years in Insurance.  Additionally, I have managed several types of commercial property for myself and others. Accurate and timely recordkeeping and managing funds for others has been a critical element of my career, and I am well-qualified for the role of Tax Commissioner.



How do you view the day-to-day role of the Tax Commissioner? (The balance between managing the office, working with other elected officials, and general tax-related work; duties and responsibilities; etc.)



The day-to-day responsibilities of the Tax Commissioner should be focused primarily on providing the highest and best services possible to the citizens of Bulloch County.  The responsibilities of the Tax Commission include billing, collecting, and disbursing funds related to property taxes as well as handling registration of motor vehicles and mobile homes on behalf of the Georgia Department of Revenue.  In performing these duties, the Tax Commission will each day focus on maintaining excellent customer service and ensuring appropriate controls so that the finances of this county are balanced and reported correctly.




What practices are in place from the outgoing administration that you think should be carried over by the new administration?

I look forward to the opportunity to have an independent audit of the current practices and financial records, which will be vital in determining what is currently working, and what needs to be improved upon or updated. I appreciate the current administration's years of service, and look forward to working with the invaluable office staff– many of whom have dedicated years to Bulloch County. Together, I know that we can come up with a set of best practices to ensure a smooth, modernized operation. When elected as Bulloch County Tax Commissioner, I will ensure the responsibilities of the office are executed accurately and timely, including billing, collecting, and disbursing tax dollars.

How can the Bulloch County Tax Commissioner's Office be more efficient?

Alongside the independent audit, I will perform a complete assessment of the state of the Tax Office internal policies, procedures, books, and records. Areas of strength will be noted and further enhanced, and areas for potential improvement will be identified in detail and acted upon quickly.   

One area that I hope to further assess is the computer system currently used to manage property taxes and related payments. It is important that the office utilize the most efficient and cost-effective software for accurately, securely, and expeditiously processing and recording citizen tax information. I would determine if there are additional opportunities to use automation to process payments more efficiently and outside of regular business hours. We also may want to consider whether an on-site kiosk for tag renewals may be beneficial for our county, similar to other counties in Georgia. Of course, any changes would only be made after a thorough assessment of the costs and benefits. 

How do you plan to advance the office technologically while simultaneously being a good steward of tax dollars?

For any opportunities to use technology, I would first have to consider both the detailed cost and benefits to taxpayers.  Some benefits that must be considered are the accuracy and security that usually comes with technology, which is very important when handling large volumes of cash inflows and outflows.  Additionally, in the current environment, it is essential for government organizations to focus on cybersecurity related to safeguarding our information and records within the systems.

Why do you want to be the next Tax Commissioner of Bulloch County?

I am committed to using my gifts to serve this county by improving the operation of the Tax Commissioner's office in areas that are determined to be of benefit to all citizens. I will ensure the Bulloch County community is served in a professional and courteous manner– with integrity, responsiveness, and accessibility from my office.

Is there anything else you would like the public to know about you? (This area may also be used to include a bio and of er information on where people can learn more about you?)


My reputation speaks for itself. I have worked hard all my life, and my friends, family, and business associates would describe me as a person of integrity and honesty. I hold a deep love for Bulloch County, my home, and would feel blessed to have the opportunity to serve as Bulloch County Tax Commissioner. 

I am humbled and so thankful for all of the support from the Bulloch County community for our campaign.  Please feel free to join us at our Facebook page https://facebook.com/voteforjeanie or our website https://votejeaniegay.com/.