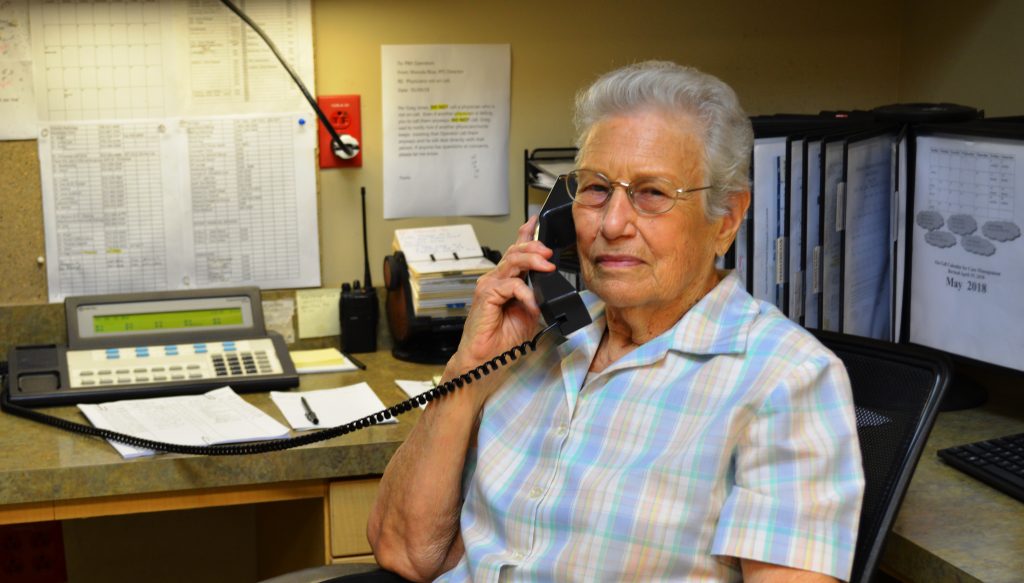 Loyal and kind are just a couple of the complimentary words used by co-workers to describe Mrs Nellie Faye Scott, who will soon be enjoying retirement after more than 46 years of work. Most were spent at Wayne Memorial Hospital.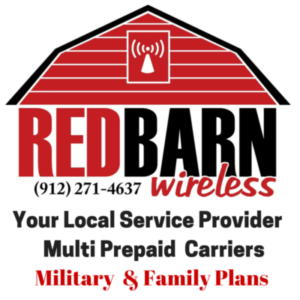 From WMH:
On a cold winter morning in 1972, Mrs. Nellie "Faye" Scott walked in to the one-story local hospital in Jesup, Wayne Memorial. It was her first day on the job. She worked the Snack Bar part-time, where coffee was a nickel per cup and hungry patrons could also order two slices of toast for another nickel.
Mrs. Scott soon progressed to full time work and landed at the hospital's switchboard, where she stayed eight years. "We took admissions at the switchboard at night back then. I worked in the office in admissions and put in some weekend shifts."
She then moved on to American National Bank, who later sold to Barnett Bank. The bank moved the bookkeeping and loan department to Jacksonville, where she worked ten years. Feeling the call to come back to the hospital, she returned for her second and final "tour of duty" on November 27, 1989 as a full time employee at the switchboard, working nights (7 p.m. – 7 a.m.). She will leave the hospital her second and final time when she officially retires June 1.
"Mrs. Faye is always so kind to everyone. She's a pleasure to be around and we are going to miss her," says Joe Ierardi, CEO of Wayne Memorial. CFO Greg Jones shares, "We know we can always depend on Mrs. Faye to show up for work to help out her team. A rare jewel." Her immediate supervisor, Mrs. Rhonda Blue, adds, "I can honestly say that she is a true example of a loyal and dedicated employee, always faithful and kind to others. She will be missed by the staff here at Wayne Memorial but especially missed at the switchboard. We are sad to see her go, yet she deserves to take time for herself and the things she enjoys."
In her retirement, Mrs. Scott plans on painting and cleaning her house, resting, and tending to her garden. The garden's bounty includes cucumbers, squash, watermelon, cantaloupe, snap beans and corn – all of which she plans to share with her neighbors. She also plans to spend more time with her son. "I am thankful for my age and good health. The Lord has blessed me."
When asked if she had any parting words, she replied, "I have enjoyed my work and the people I worked with. They have been good to me." And you have been good to them, Mrs. Scott. You certainly have been good to them.