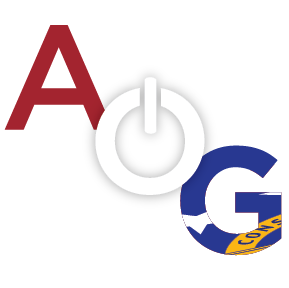 Clay Tracy, environmental health manager for the Walker County Health Department, was recently awarded Certificates of Achievement from the U.S. Food and Drug Administration's Voluntary National Retail Food Regulatory Program Standards on behalf of Walker County and the Georgia Department of Public Health Northwest Health District. Certificates were awarded for completion of Standards 1, 3, and 6. Walker County is just one of four jurisdictions within Georgia to earn certification for Standard 6.
"Georgia's Rules & Regulations for Food Service are among the most robust in the nation for food safety," said Georgia DPH Northwest Health District Environmental Health Director Tim Allee, "but the F.D.A. certifications Clay has earned for our district give us additional tools to monitor and improve the quality of food safety and prepare for and respond to foodborne-illness outbreaks."
Foodborne illness is a significant public health issue. One out of every six people nationwide experiencing a foodborne illness each year resulting in tens of millions of acute illnesses, hundreds of thousands of hospitalizations, and thousands of deaths each year in the U. S.
The Voluntary National Retail Food Regulatory Program Standards are designed to improve public health by strengthening state and local retail food regulatory program operations, linking foodborne-illness risk factor analyses data to industry outreach efforts, and reducing the occurrence of foodborne illness.
---
About the Walker County Health Departments: The Walker County Health Department works to prevent disease, injury, and disability; promote health and wellbeing; and prepare for and respond to disasters, thereby improving the quality of life for individuals and families in and Walker County. We provide exceptional medical services, track and prevent the spread of disease, promote health and safety through education and communication, monitor area environmental safety, including restaurant and other food-service inspections, and ensure our community is prepared for public health emergencies. Find us on the web at www.nwgapublichealth.org/counties/walker