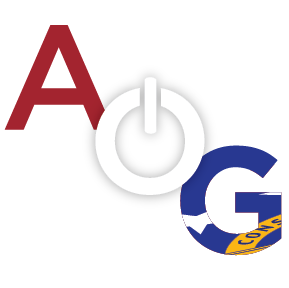 Mohawk is Chattooga County Agricultural Fair's top sponsor. Mohawk will highlight local job opportunities at the event.

For the second consecutive year, Mohawk industries will be the top sponsor for the 2017 Chattooga County Agricultural Fair.
At the Mohawk pavilion, company representatives will meet with potential applicants and provide information about open positions, the award-winning apprenticeship program, tuition reimbursement and new educational opportunities for high school students. In Chattooga County, Mohawk operates manufacturing facilities in Summerville and Lyerly as well as other locations throughout Northwest Georgia with opportunities in fields such as manufacturing, engineering, administration, product design and truck driving.
"Mohawk is the world's largest flooring manufacturer, and we're also one of Chattooga County's largest employers," Vice President of Human Resources Jerry Hendrix said. "We are proud to be part of this community, and we're excited to be at the fair again. It's a great time to connect with our neighbors and share more about available opportunities at the company for individuals with all levels of experience."
Interested individuals will be able to apply for jobs on site. Every person who applies will be entered into a drawing to win an entire room of Mohawk flooring.
"We hope people will visit our Mohawk pavilion to discover more about what we're doing to make Chattooga County a better place to live and work," Mohawk Human Resources Manager Trish Canada said. "This year, we've expanded the Company's nationally-recognized apprenticeship program at the Summerville facility, giving our employees the opportunity to develop their professional skills while enhancing their education. We've also raised funds for local non-profits like our Boys and Girls Club through our United Way campaign and participated in the American Cancer Society Relay for Life."
Community involvement, world-class safety standards, award-winning training, customizable benefits packages and a nationally-recognized apprenticeship program are all part of Mohawk's holistic value proposition for employees, which recently led to Forbes rating Mohawk as the top flooring manufacturer on the magazine's annual list of America's Best Large Employers and the second highest rated company in Georgia. To learn more about the company's employment opportunities and what it's like to be a part of the Mohawk team, visit mohawkcareers.com
About Mohawk Industries
Mohawk Industries is a leading global flooring manufacturer, creating products that enhance residential and commercial spaces around the world. Mohawk's vertically integrated manufacturing and distribution processes provide competitive advantages in the production of carpet, rugs, ceramic tile, laminate, hardwood, stone and vinyl flooring. Our industry-leading innovation has yielded products and technologies that differentiate our brands in the marketplace and satisfy all remodeling and new construction requirements. Our brands are among the most recognized in the industry and include Mohawk, American Olean, Daltile, Durkan, IVC, Karastan, Marazzi, Pergo, Quick-Step and Unilin. During the past decade, Mohawk has transformed its business from an American carpet manufacturer into the world's largest flooring company with operations in Australia, Brazil, Canada, Europe, India, Malaysia, Mexico, New Zealand, Russia and the United States.