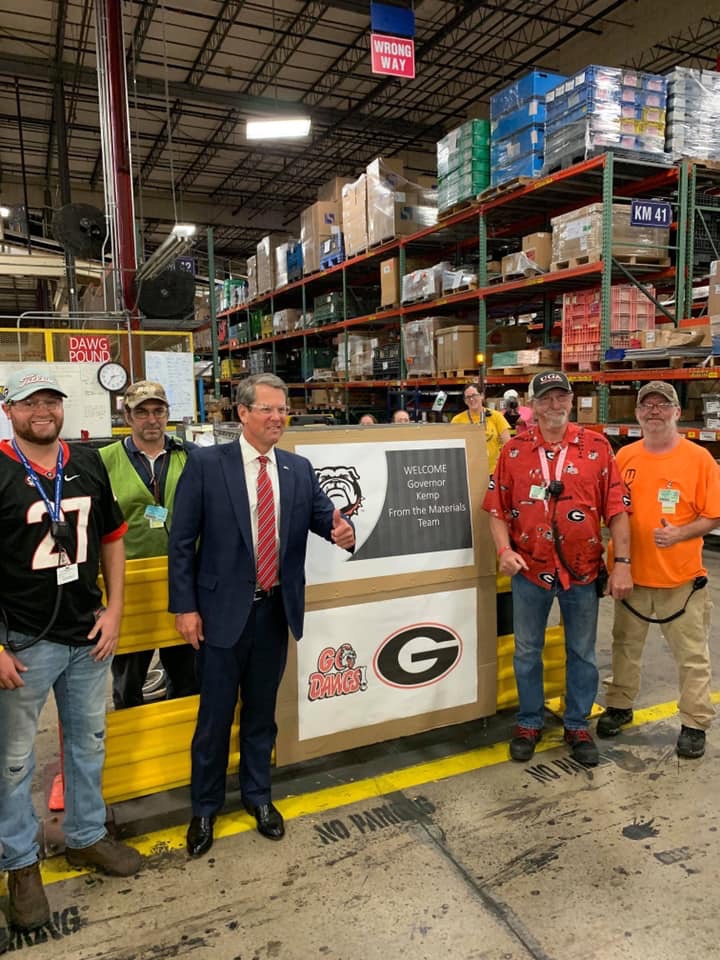 Governor Brian P. Kemp's Georgia Made Tour took him to LaFayette in Walker County  to recognize GE Appliance's expansion in North Georgia.

Governor Brian P. Kemp, elected officials, community leaders, and other special guests were in attendance on Friday, September 20 as the Governor toured Roper Corporation in LaFayette.
Governor Kemp announced a large expansion of GE Appliances' Georgia footprint in June of 2019. As part of the company expansion, GE Appliances announced a $43 million investment in their Roper Corporation facility in LaFayette, Georgia, creating 100 new jobs. Read the full release here.
The "Georgia Made Tour" highlighted manufacturing and production businesses in communities across Georgia. By showcasing industry partners in all four corners of our state, Governor Kemp is encouraging Georgians to buy and support Georgia Made.
"Thanks to corporate partners like GE Appliances, we are seeing greater investment and job growth in every part of our state," said Governor Kemp.
"Georgia has been a longtime home for GE Appliances," said Kevin Nolan, Chief Executive Officer for GE Appliances. "Our goal continues to be to become the leading major appliance business in the U.S. These investments and job expansions will help us do just that."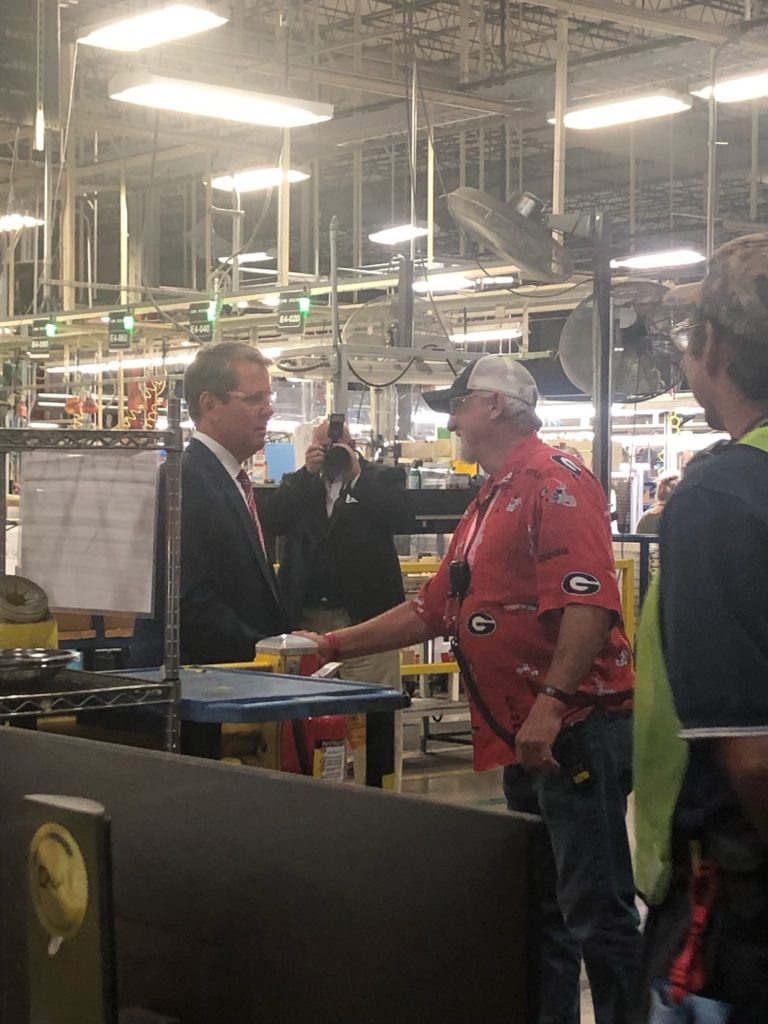 The $43 million investment in the company's affiliate – Roper Corporation – in Walker County is to create new manufacturing capacity and launch several new cooking products. This investment will create 100 new jobs, which will move total GEA jobs at the facility to more than 2,000 employees. Roper produces cooktops, free-standing ranges, and wall ovens under the Monogram®, Café™, GE Profile™, and GE® brands.
"Innovative manufacturers like GE Appliances are the backbone of our nation's economy and have long been part of our Northwest Georgia community," said U.S. Representative Tom Graves (R-Ga.-14), who represents Walker and Murray counties. "I applaud their continued investment to create good-paying jobs in rural communities for so many Georgia families."