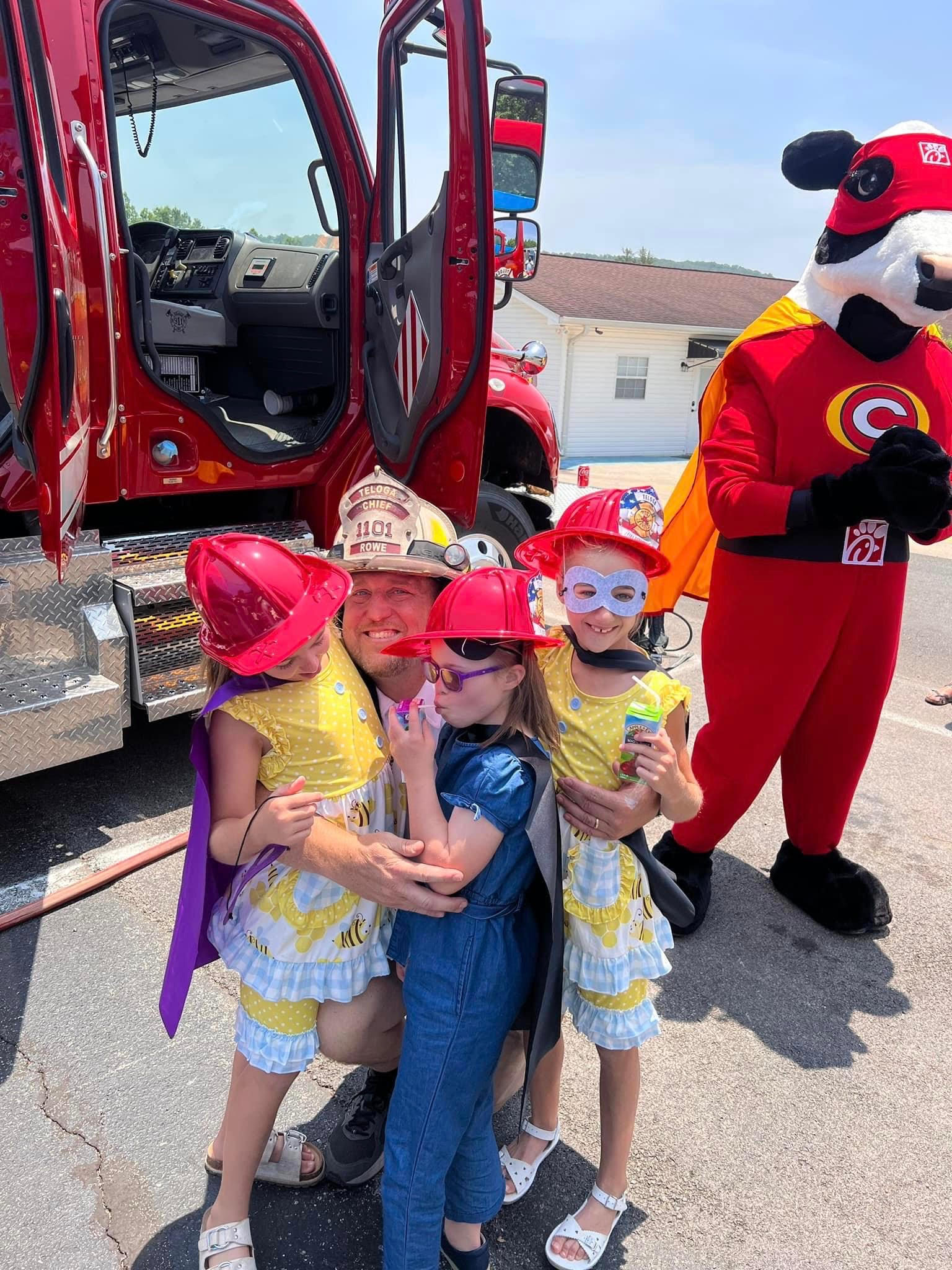 While photographing a wedding, Chad Bierkamp of Bierkamp Photography in Summerville, Georgia noticed movement and a sound near where he was taking photos of the bride and groom. A relative who had Down syndrome was playfully mimicking Chad. As he pretended to operate his "air camera" and make clicking noises, Chad snapped a few photos of him. The interaction he had with this young man was cause for much reflection later for Chad. And the question that he kept asking himself was, "What can I do?".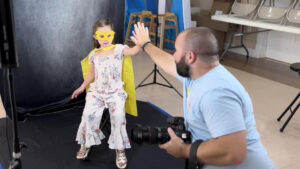 Months later, Chad felt that he needed to provide an opportunity for people with special needs to have their own photo session. After a period of collaborating with community members, the event known as The Superhero Project was born. To begin with, Chad was not sure what to expect. He thought maybe a dozen or so would participate, so initially he opened fifteen spots on a Saturday in his studio. Fifteen spots quickly turned into fifty spots and there was a need for a larger space.
Chad's church, Dry Valley Baptist Church, and his community were ready to make a day of it! His church hosted the event, and everyone pitched in to celebrate the Superheroes. Every participant had a private photo session and received their own personal Superhero cape. Two fire trucks came, games were provided, local football players and cheerleaders came to bowl, throw football, get dunked in the dunk tank, play basketball and cornhole, crafts and much more!
As the event was taking shape, Chad began to grasp how special this day would be for families. Parents shared with him personal stories that supported just how needed The Superhero Project is. Many families shared with Chad that the only photos they had of their special needs loved one were snapshots. There are several reasons parents hesitate to take their special needs child to a photographer; they fear that the session may not go as expected and put too much stress on either the child, the family, or the photographer.
"We take photos with family for granted because it's easy.", Bierkamp stated. Certainly, there is more patience and understanding involved when photographing those who have special challenges, but it proved to be a lot of fun. With some participants, the experience can be overstimulating, so Chad just took his cues from each Superhero. They determined how the session would go and Chad simply followed their lead. One young man was more interested in the fire truck than the photo session, so Chad moved outside to make his portrait on the fire truck.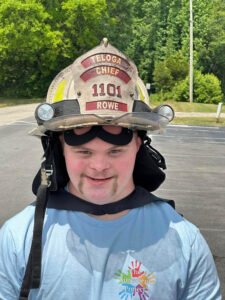 The Superhero Project was a huge success! The planning has already begun for next year's event. Chad's mindset about photos is much different now. After learning from the families and with his first Superhero Project under his belt, he plans to include families in the photo session next year. The photos that were taken undergo editing and then are sent to the families digitally. Then, they are free to print them in any format they wish. Chad is grateful for the sponsors and volunteers who came together to make this event possible for local families.