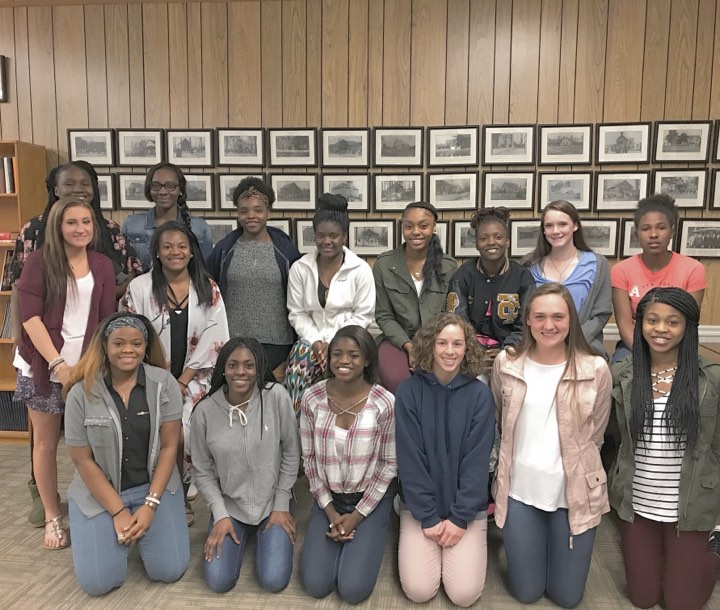 The Tattnall County Board of Education Recognized the girls basketball team at the March meeting Monday after their outstanding season.


Tattnall County's Varsity Lady Warriors were among the final four in their division, Region 2-AAA, for the 2018 season. The team made it to the final four for the first time in Tattnall County High School's 25 year history. The team lost only one region game in two years.
Tattnall County High School Principal Glenn Stewart introduced the coaches and team, commending the hard work of each team member, as well as the strong show of support by the community at home and away games. "I want to say something about our community," Stewart said. "We journeyed to Haralson County, 256 miles one way, and we got there and we didn't know how many people from here would be there, we walked in and I would venture to say we had between 250 and 300 people there. The whole side was packed with Tattnall County people. It was almost like a home game. It was outstanding! That's a testament to these young ladies, to the community, and to what we try to do here at Tattnall County High School."
Coach Chris Freeman opened saying the team worked extremely hard in the off season. "They really work hard. I'm really proud of these ladies and what we accomplished together," he said. Freeman also thanked the assistant coaches, including Janice Johnson, Veronica McNeal, and Jordan Huerta, the bus drivers, and the families and fans for helping assist with the season.
Freeman recognized each team member by name. Their names are listed below:
Kashay Hankerson – #00
Jazzmyn Armstrong – #4
Tiera Booker – #5
Juju Glover – #10
Ashley Joyce – #11
Hallia Carl – #12
Brady Kicklighter – #13
Rachel Glover – #14
Macy Longo – #15
Alaina Lee – #20
Macee Wise – #21
Kenya Broadhurst – #22
Kayla Garrett – #23
Krislyn Freeman – #24
Jalene Sanders – #25
Kylie Garrett – #30
Superintendent Gina Williams also praised the team. "I'm really proud of the girls and how well they played and never let their spirits down, and kept fighting bac, we are looking forward to great things next year!"