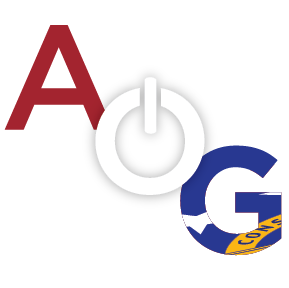 Tim Bland of Glennville announced his candidacy for Tattnall County Commissioner after qualifying for the seat on Friday. Bland joins a crowded field of 5 other candidates for the November 3, 2015 election to fill the seat of the late Maurice Collins.

---
His full press release is as follows:
Timothy Bland, age 44, has announced his candidacy for the District Four County Commissioner position.  A life-long resident of Tattnall County, Bland is a graduate of Glennville High School and Altamaha Technical College.  He has worked at NeSmith Chevrolet in Claxton for 22 years and is presently the Assistant Parts Manager.  He has owned and operated Tim's Lawn Care Service since 1999.
Bland said of his background, "My experience in the sales and customer service industry, along with the operation of my own business, make me uniquely qualified for the county commissioner's position.  I am familiar with all aspects of owning a small business, and I operate my business on the principals of honesty and integrity.  Building relationships is important to me and is evidenced by the fact that I have customers who have been with me since I opened in 1999.  Through my job at NeSmith Chevrolet, I have also built relationships through prompt customer service and satisfaction.  It is my goal to ensure that my customers are satisfied and return to our parts department in the future.  Both of my jobs have given me an opportunity to demonstrate my ethics as a hard-working, honest, and caring individual."
Timothy Bland is married to Karen Durrence Bland, who serves as the Director of Human
Resources for the Evans County School System.  They have three children.  Will Newman, age 24, is employed by Great Dane of Statesboro.  Layne Newman, age 21, is a senior at Georgia College in Milledgeville.  Logan Bland, age 15, is a student at Tattnall County High School.  His parents are Judy and Willie Bland of Glennville, and he has one brother, Stuart Bland.  Mrs. Bland's parents are Phyllis and Kenneth Durrence of Claxton, and she has one brother, Ken Durrence, who owns and operates South Georgia Therapy of Glennville.
Having lived in District Four for the past 20 years, Bland is a family man vested in the community.  He served as a volunteer firefighter for six years, and states, "I am proud to live in this community, and I am committed to making it a better place for my family and for the other citizens in the District Four community.  If elected, I will represent the citizens of District Four to the best of my ability and be a good financial steward of Tattnall County's resources."