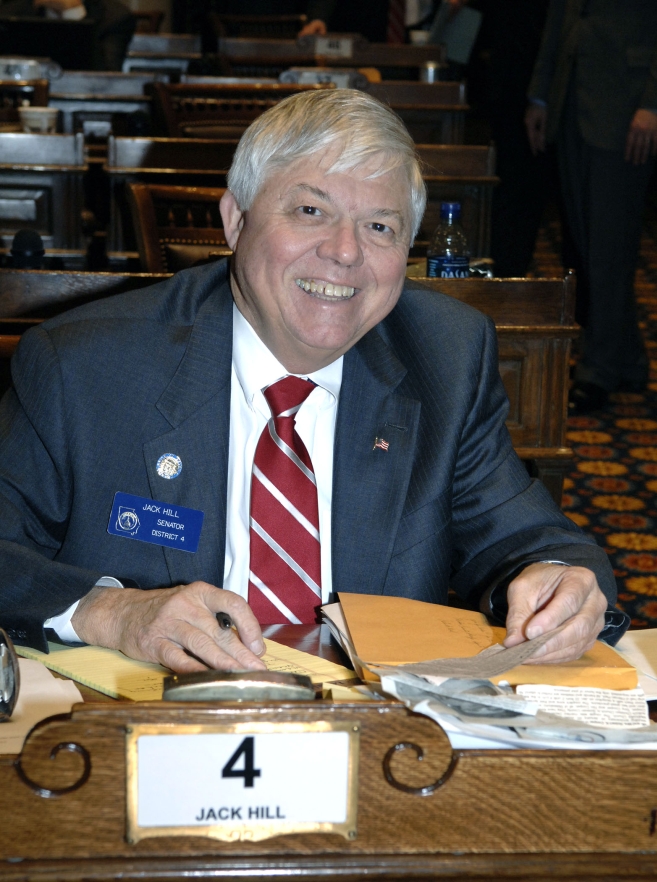 South Georgia's state Senator Jack Hill voted against allowing firearms on campus for already-legal weapons carry permit holders on Tuesday when the bill hit the Senate floor, striking a stark difference from the previous legislative year.


The legislation, if signed into law, would allow persons 21 and older who are eligible to possess a Georgia Weapons Carry permit to carry a firearm on a public college or university campus. Students and visitors under the age of 21 would still be prohibited under Georgia law. Athletic facilities, dorms, fraternity and sorority houses, and buildings where daycare centers are located would all be exempt from the law.
District 4 state Senator Jack Hill voted NO on the measure though the bill still passed 32-22, though he voted YES on the same measure in 2016 (See HB 859). Though his stance is unclear on the issue, Hill's "Issues" tab on his website says "Check back often for new updates."
The Georgia State Senate considered the measure for the second time in two years Tuesday afternoon. A similar measure passed both chambers in 2016, however, Governor Deal vetoed the bill citing concerns over the legislature's failure to exempt buildings with child care facilities.
Georgia is one of 17 states in the country that requires students to forfeit their Second Amendment rights on university property. Georgia joins California, Florida, Illinois, Louisiana, Massachusetts, Michigan, Missouri, Nebraska, Nevada, New Jersey, New Mexico, New York, North Carolina, North Dakota, South Carolina and Wyoming in banning carrying. In 24 states the decision to ban or allow concealed carry weapons on campuses is made by each college or university individually.
Hill was sworn in in 1991 as a Democrat and switched political parties in 2002. He is currently Chairman of the powerful Senate Appropriations committee.