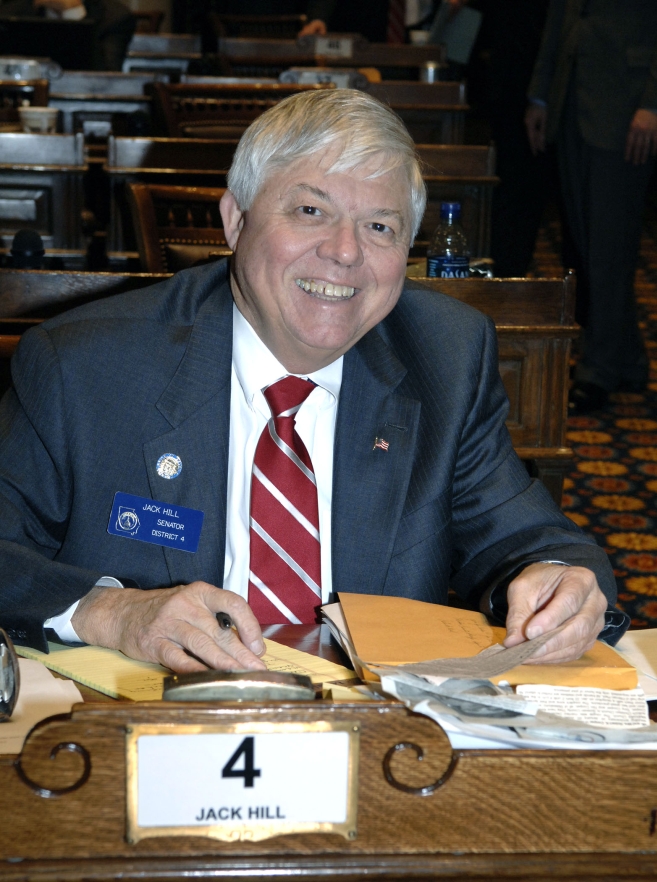 State Senator Jack Hill, a longtime Georgia lawmaker and Chair of the Senate Appropriations Committee, has passed away.

The news about the Senator from Georgia's 4th district – which includes Bulloch, Candler, Effingham, Emanuel (pt.), Evans and Tattnall (pt.) counties, broke Monday evening on Governor Brian Kemp's Facebook page:
No additional details were immediately made available.
Re-elected in 2018 to his 15th two-year term, Senator Hill was first elected to the Georgia State Senate in 1990 as a Demcrat. He also served as the Vice Chairman of the Senate Rules Committee, and as a member on the Natural Resources and the Environment and Regulated Industries and Utilities committees in the Senate, as well as an ex-officio member of the Finance Committee.
He is survived by his wife, Ruth Ann, three children, and seven grandchildren.