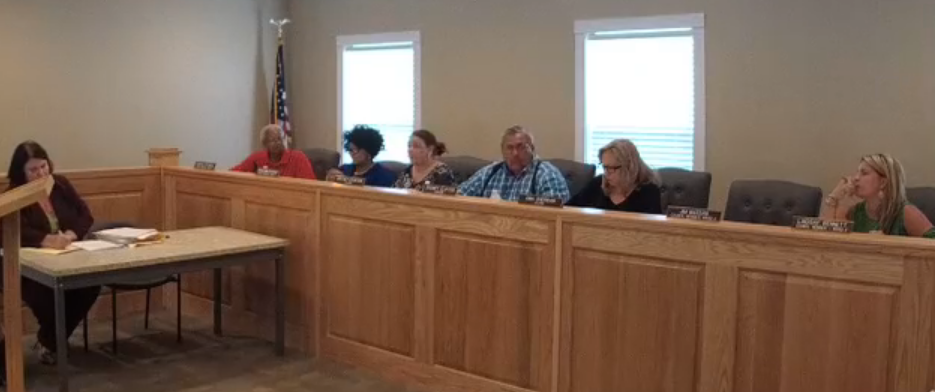 The City of Reidsville voted Monday night to approve the 2018-2019 budget with slight spending increases across almost every department, all accounted for in increases in revenue.


Though two council members were absent from the budget hearing the week prior, there was no discussion on the budget ahead of the vote. The vote was 3-0 with Council members Lindsay Bennett, Carolyn Blackshear, and Curtis Colwell present. Councilman Jim Waters was absent due to illness.
HIGHLIGHTS
The police department budget saw a 14% increase from FY 2018 while Admin, Fire, and Streets & Lane all boosted 15% for FY 2019. The Recreation Department budget is less than 1% of an increase and the water department is a 5% increase.
The proposed, and now approved, budget is balanced.
The Administration Department has 2 full-time positions and two part-time positions. The overall budget is $309,850.

The 15% increase from FY 2018 provides for compensation and an anticipated increase in city provided benefits to employees.

The Police Department has 10 full-time positions and 1 municipal judge. The overall budget is $699,275.

SPLOST funds will pay for a new evidence room and 6 back-up weapons for officers

The fire department has 2 part-time positions and 25 volunteer firefighters.

The 15% increase in funds is due to an increase in residential and commercial fire fees as well as an increase in compensation.

Streets & Lane Department has 2 full-time positions and 2 part-time, seasonal positions.

The overall budget is $356,650.
The Department has requested 5 SPLOST expenditures:

Mosquito sprayers and spray barrels
Street sweepers/lease/purchase
Van for detail crew
Two equipment trailers (cost to be shared with Water & Sewer)
Ice Machine (cost to be shared with Water & Sewer)

Garbage collection remains the same.
Recreation Department forsees <1% increase in revenue and employee benefits changes

City still owes 9 months of payments for lights. Final payment to be made in March 2019

Water & Sewer Department has 6 full-time positions. The overall budget is $843,110.
The new Fiscal Year begins July 1.
BUDGET PROCESS
Council hosted a budget hearing on Monday, June 4, 2018 at 4:00 P.M., but no one from the public was present. The department heads for Public Works and for the Fire Department were present at the budget hearing. Council members Carolyn Blackshear and Curtis Colwell both missed the budget hearing. No action was taken.
The video below is from the Budget Hearing. The meeting convenes at the 13:00 mark.
Reidsville Council Meeting — budget discussion and planning session. Begins at 4 PM

Posted by All On Georgia – Tattnall on Monday, June 4, 2018
You can read the budget in its entirety below:
Reidsville Proposed Budget - 2018-19

The June Council meeting is below. Budget discussion begins just after the 20:00 minute mark.
Reidsville Council Meeting — Sunday sales discussion and approval of new budget

Posted by All On Georgia – Tattnall on Monday, June 11, 2018