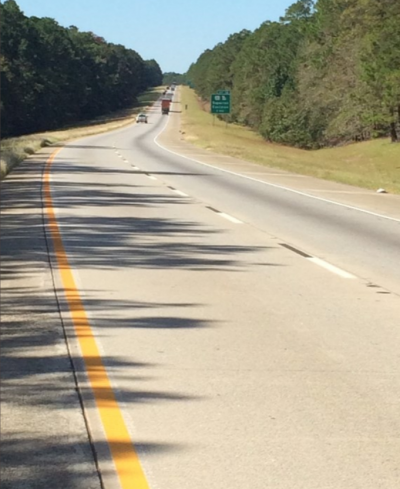 Two east central Georgia interstate sections are receiving pavement striping upgrades in 2020.
The Georgia Department of Transportation recently announced awards for I-20 and I-16 striping contracts that total nearly 52 lane miles. Both projects will address eastbound and westbound roadway sections and ramps.
Official completion date is listed at Dec. 31, 2020 for each contract.
I-20 in Morgan, Newton and Walton counties

This project spans from east of Exit 93 to east of Exit 113.
Awarded to TRP Construction Group for $257,938

I-16 in Bleckley and Laurens counties

This project includes concrete sections west of Exit 32 to west of Exit 39.
Awarded to Peek Pavement Markings for $920,366
The difference in contract cost relates to the product required. I-16 concrete calls for preformed tape striping, while the I-20 project is asphalt and features thermoplastic application.