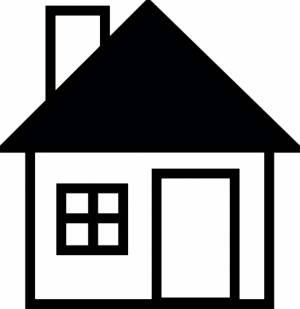 The U.S. Department of Housing and Urban Development (HUD) recently awarded more than $2.7 billion to public housing authorities (PHA) in all 50 states, as well as the District of Columbia, Guam, Puerto Rico and the U.S. Virgin Islands. The funding will allow agencies to make needed capital improvements to their properties.

More than $85 million is headed to the Peach State and $176,000 is coming to Sylvania. Similarly, the Screven County Housing Authority was awarded $30,356.
The grants announced last week are provided through HUD's Capital Fund Program, which offers annual funding to approximately 2,900 public housing authorities to build, repair, renovate, and/or modernize the public housing in their communities. Housing authorities use the funding to complete large-scale improvements such as replacing roofs or making energy-efficient upgrades to replace old plumbing and electrical systems.
To help provide residents with decent, safe and sanitary housing and respond to the growing demand for affordable rental housing, HUD uses the Rental Assistance Demonstration (RAD), a comprehensive strategy that complements the Capital Fund Program. RAD offers a long-term solution to preserve and enhance the country's affordable housing stock, including leveraging public and private funding to make critically needed improvements.
For more than 75 years, the federal government has been investing billions of dollars in developing and maintaining public housing, including providing critical support through the Capital Fund grants announced today.
In 2011, HUD released Capital Needs in the Public Housing Program, a third-party independent study that estimated the capital needs in the public housing stock in the U.S. The study found the nation's then-1.1 million public housing units were facing an estimated $25.6 billion.
Since Congress authorized the RAD demonstration in November of 2011, early results show it is generating significant additional capital for distressed public housing. As a result, 130,000 public housing units have converted to a more sustainable Section 8 financing platform, all without any additional costs to taxpayers. Public housing authorities and their partners have generated over $8.6 billion to preserve or replace distressed units and support local jobs in their communities – all without additional federal resources.
The awards are as follows:
GA – Georgia Total $ 85,825,715
Athens Housing Authority $ 3,002,831
Etowah Area Consolidated $ 917,344
Flint Area Consolidated $ 776,878
Housing Authority of Fulton County $ 257,188
Housing Authority of Savannah $ 2,951,012
Housing Authority of the City of Abbeville $ 31,036
Housing Authority of the City of Adel $ 113,457
Housing Authority of the City of Alamo $ 79,941
Housing Authority of the City of Albany $ 1,278,412
Housing Authority of the City of Alma $ 688,868
Housing Authority of the City of Americus $ 1,318,061
Housing Authority of the City of Arlington $ 52,481
Housing Authority of the City of Ashburn $ 379,133
Housing Authority of the City of Atlanta Georgia $ 16,569,105
Housing Authority of the City of Augusta $ 6,014,870
Housing Authority of the City of Bainbridge $ 671,664
Housing Authority of the City of Barnesville $ 317,887
Housing Authority of the City of Baxley $ 301,668
Housing Authority of the City of Blackshear $ 116,803
Housing Authority of the City of Blakely $ 335,959
Housing Authority of the City of Blue Ridge $ 108,065
Housing Authority of the City of Boston $ 84,279
Housing Authority of the City of Bowdon $ 98,943
Housing Authority of the City of Bremen $ 210,011
Housing Authority of the City of Brunswick $ 1,336,458
Housing Authority of the City of Buchanan $ 108,177
Housing Authority of the City of Buena Vista $ 186,319
Housing Authority of the City of Buford $ 375,773
Housing Authority of the City of Byron $ 59,696
Housing Authority of the City of Cairo $ 14,440
Housing Authority of the City of Calhoun $ 530,141
Housing Authority of the City of Camilla $ 1,058,754
Housing Authority of the City of Canton $ 304,369
Housing Authority of the City of Cave Spring $ 48,244
Housing Authority of the City of Cedartown $ 153,663
Housing Authority of the City of Chatsworth $ 164,304
Housing Authority of the City of Claxton $ 424,940
Housing Authority of the City of Clayton $ 206,469
Housing Authority of the City of College Park $ 647,152
Housing Authority of the City of Colquitt $ 190,527
Housing Authority of the City of Columbus $ 2,393,241
Housing Authority of the City of Commerce $ 114,784
Housing Authority of the City of Conyers $ 675,361
Housing Authority of the City of Cordele $ 980,870
Housing Authority of the City of Crawfordville $ 29,694
Housing Authority of the City of Cumming $ 94,278
Housing Authority of the City of Cuthbert $ 246,286
Housing Authority of the City of Dahlonega $ 70,849
Housing Authority of the City of Dallas $ 352,850
Housing Authority of the City of Danielsville $ 54,148
Housing Authority of the City of Dawson $ 225,885
Housing Authority of the City of Decatur $ 241,501
Housing Authority of the City of Doerun $ 105,632
Housing Authority of the City of Douglas $ 875,863
Housing Authority of the City of Dublin $ 1,304,019
Housing Authority of the City of East Point $ 1,194,676
Housing Authority of the City of Eastman $ 500,690
Housing Authority of the City of Edison $ 148,363
Housing Authority of the City of Ellaville $ 90,144
Housing Authority of the City of Ellijay $ 251,168
Housing Authority of the City of Fairburn $ 49,986
Housing Authority of the City of Fitzgerald $ 448,072
Housing Authority of the City of Fort Gaines $ 50,733
Housing Authority of the City of Fort Oglethorpe $ 146,182
Housing Authority of the City of Fort Valley $ 196,488
Housing Authority of the City of Franklin $ 195,670
Housing Authority of the City of Gainesville $ 743,758
Housing Authority of the City of Gibson $ 52,866
Housing Authority of the City of Glennville $ 253,991
Housing Authority of the City of Glenwood $ 100,556
Housing Authority of the City of Grantville $ 45,383
Housing Authority of the City of Greensboro $ 241,569
Housing Authority of the City of Greenville $ 189,239
Housing Authority of the City of Griffin $ 526,328
Housing Authority of the City of Hahira $ 32,875
Housing Authority of the City of Hampton $ 48,889
Housing Authority of the City of Harlem $ 93,879
Housing Authority of the City of Hartwell $ 345,633
Housing Authority of the City of Hawkinsville $ 190,226
Housing Authority of the City of Hazlehurst $ 286,070
Housing Authority of the City of Hogansville $ 298,586
Housing Authority of the City of Homerville $ 162,876
Housing Authority of the City of Jackson $ 226,085
Housing Authority of the City of Jefferson $ 208,874
Housing Authority of the City of Jonesboro $ 65,198
Housing Authority of the City of LaFayette $ 697,367
Housing Authority of the City of LaGrange $ 897,732
Housing Authority of the City of Lakeland $ 40,476
Housing Authority of the City of Lincolnton $ 150,095
Housing Authority of the City of Lithonia $ 171,193
Housing Authority of the City of Loganville $ 43,770
Housing Authority of the City of Louisville $ 171,972
Housing Authority of the City of Lumber City $ 48,428
Housing Authority of the City of Lyons $ 274,230
Housing Authority of the City of Macon-Bibb $ 2,794,187
Housing Authority of the City of Madison $ 157,825
Housing Authority of the City of Manchester $ 125,015
Housing Authority of the City of McCaysville $ 197,693
Housing Authority of the City of McDonough $ 240,192
Housing Authority of the City of McRae $ 143,725
Housing Authority of the City of Menlo $ 44,625
Housing Authority of the City of Metter $ 266,179
Housing Authority of the City of Milledgeville $ 743,580
Housing Authority of the City of Millen $ 200,196
Housing Authority of the City of Monroe $ 935,129
Housing Authority of the City of Monticello $ 136,921
Housing Authority of the City of Moultrie $ 857,123
Housing Authority of the City of Mount Vernon $ 71,854
Housing Authority of the City of Nahunta $ 78,353
Housing Authority of the City of Nashville $ 302,252
Housing Authority of the City of Newnan $ 1,041,763
Housing Authority of the City of Newton $ 83,901
Housing Authority of the City of Nicholls $ 40,461
Housing Authority of the City of Norcross $ 91,269
Housing Authority of the City of Ocilla $ 393,142
Housing Authority of the City of Palmetto $ 38,290
Housing Authority of the City of Pearson $ 42,413
Housing Authority of the City of Pelham $ 477,105
Housing Authority of the City of Perry $ 105,734
Housing Authority of the City of Quitman $ 435,266
Housing Authority of the City of Reidsville $ 366,148
Housing Authority of the City of Ringgold $ 64,404
Housing Authority of the City of Roberta $ 160,509
Housing Authority of the City of Rochelle $ 29,316
Housing Authority of the City of Royston $ 429,853
Housing Authority of the City of Sandersville $ 305,789
Housing Authority of the City of Senoia $ 63,865
Housing Authority of the City of Shellman $ 47,643
Housing Authority of the City of Social Circle $ 157,141
Housing Authority of the City of Soperton $ 224,724
Housing Authority of the City of Sparta $ 52,142
Housing Authority of the City of Statesboro $ 334,156
Housing Authority of the City of Swainsboro $ 530,175
Housing Authority of the City of Sylvania $ 176,316
Housing Authority of the City of Sylvester $ 609,601
Housing Authority of the City of Tennille $ 150,651
Housing Authority of the City of Thomaston $ 737,966
Housing Authority of the City of Thomasville $ 550,366
Housing Authority of the City of Thomson $ 506,101
Housing Authority of the City of Tifton $ 846,254
Housing Authority of the City of Unadilla $ 338,903
Housing Authority of the City of Union City $ 32,863
Housing Authority of the City of Union Point $ 136,358
Housing Authority of the City of Valdosta $ 1,207,732
Housing Authority of the City of Vidalia $ 238,558
Housing Authority of the City of Vienna $ 183,062
Housing Authority of the City of Warner Robins $ 982,106
Housing Authority of the City of Warrenton $ 237,494
Housing Authority of the City of Washington $ 249,357
Housing Authority of the City of Waycross $ 1,116,386
Housing Authority of the City of Waynesboro $ 973,042
Housing Authority of the City of West Point $ 517,232
Housing Authority of the City of Wrightsville $ 207,822
Housing Authority of the County of Atkinson $ 44,712
Housing Authority of the County of Harris $ 86,116
Housing Authority of the County of Houston $ 86,257
Housing Authority of the County of Screven $ 30,356
Housing Authority of the County of Stewart $ 147,746
Northwest Georgia Housing Authority $ 1,991,664
Southeast Georgia Consolidated Housing Authority $ 342,912
Tri-City Housing Authority $ 156,825