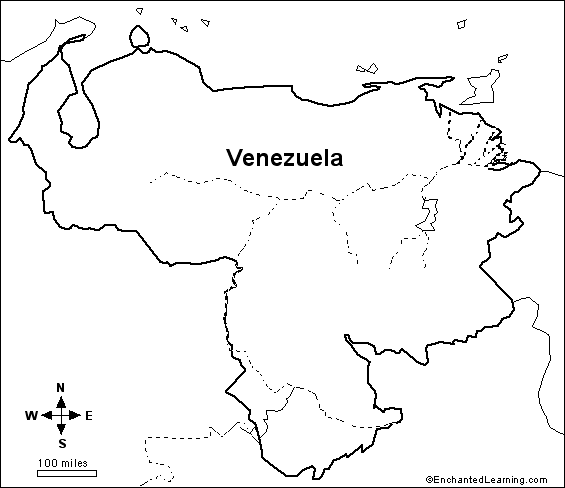 Vice President Pence announced Wednesday that the United States is providing an additional $61 million in humanitarian assistance to support the regional response for the 3.4 million Venezuelans who have fled the man-made crisis in their country.
The U.S. Agency for International Development (US AID), which heads the U.S. Government's international development and disaster assistance through "partnerships and investments that save lives, reduce poverty, strengthen democratic governance, and help people emerge from humanitarian crises and progress beyond assistance" said in a statement that the need to increase support for vulnerable Venezuelans remains high as the humanitarian crisis continues.
To date, the United States has provided more than $213 million in humanitarian assistance to provide life-saving aid and critical basic social services – including shelter, emergency food and health assistance, safe drinking water, protection from violence and exploitation, and access to work and education opportunities – to vulnerable Venezuelans living in 16 countries in the region.
The funding from Wednesday's announcement, provided by the Department of State and U.S. Agency for International Development (USAID), reportedly "complements the relief supplies that the United States and its partners have pre-positioned in Brazil, Colombia, and Curaçao since February 7, 2019."
In Colombia, U.S. partners provide reception support to Venezuelans, including basic food, medical care, shelter, water and sanitation, and hygiene services, while humanitarian organizations funded by the U.S. Government help provide legal documentation and help establish housing or offer relocation support. At a recently inaugurated reception center in La Guajira, for example, approximately 200 households are sheltering as of early April.
In Brazil, the U.S.-funded organizations are providing vulnerable Venezuelans with safe drinking water and access to hygiene and sanitation services. In addition, U.S. partners are helping to relocate Venezuelans in Brazil to locations where they can access employment. Our partners are also funding local housing and transportation costs.
In Ecuador, the United States finances partners to deliver food assistance, provide shelter, and offer livelihood training to vulnerable Venezuelan migrants.
In Trinidad and Tobago, the United States is providing temporary shelter and cash assistance to the most vulnerable Venezuelan households. As children of registered asylum-seekers are unable to attend school, U.S. partners are providing education through a temporary learning facility, while continuing to engage the local government find a more sustainable solution that would allow the approximately 800 children of Venezuelan asylum-seekers to enroll in classes.
In Peru, the United States is providing hot meals and nutritional support. U.S.-financed partners are meeting Venezuelan refugees at the border and helping connect them to organizations that can help them with shelter, health care, and other social services. U.S. partners are also providing direct assistance to families, offering them the flexibility to secure what they need most – whether food or household items from local markets, personal supplies, or a place to stay.
This announcement brings United States assistance to the Venezuelan crisis in the region to more than $256 million since Fiscal Year 2017, including more than $213 million in humanitarian aid, and approximately $43 million in development and economic assistance. These investments support emergency response efforts throughout the region, and build long-term capacity to assist those who have fled the crisis in Venezuela.
The United States is asking other donors to contribute to meeting the growing needs in Venezuela and the region as well.