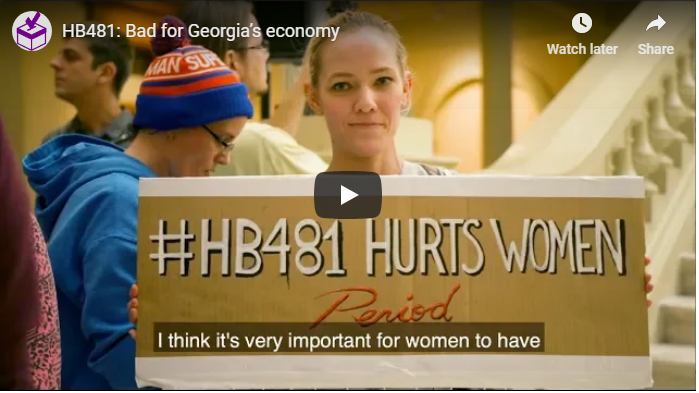 The group backed by former gubernatorial candidate Stacey Abrams has released a new ad opposing the heartbeat bill passed by the Georgia legislature just a few weeks ago.
Fair Fight Action called the bill, which seeks to ban abortions after a heartbeat is detected – usually at 6 weeks, "disastrous" in a press release sent over the weekend and said it would impact the Georgia economy.
From the press release:
"As an on-set dresser in the film industry, I worry about my livelihood if HB 481 is signed. The film industry is my career, and if it leaves Georgia I do not know how I'll find work. I am hardly alone – thousands of union workers and thousands more small businesses count on the industry in this state to pay the bills," said Jaime Rosegren.
"The abortion ban is both immoral and bad for business," said Fair Fight CEO Lauren Groh-Wargo. "If the ban is signed and the film industry pulls out of our state, it is the film industry workers – from construction buyers to location coordinators to art buyers – who will lose their livelihoods. Our state's leaders must focus on improving economic and health outcomes via improved maternal health and Medicaid expansion, not infringing on the rights of women to score political points."
Governor Brian Kemp has supported the bill since the beginning and said he plans to sign it into law. The Atlanta Journal Constitution reported last week that Kemp's approval numbers are up seven points since he was sworn into office.
You can watch the ad below.