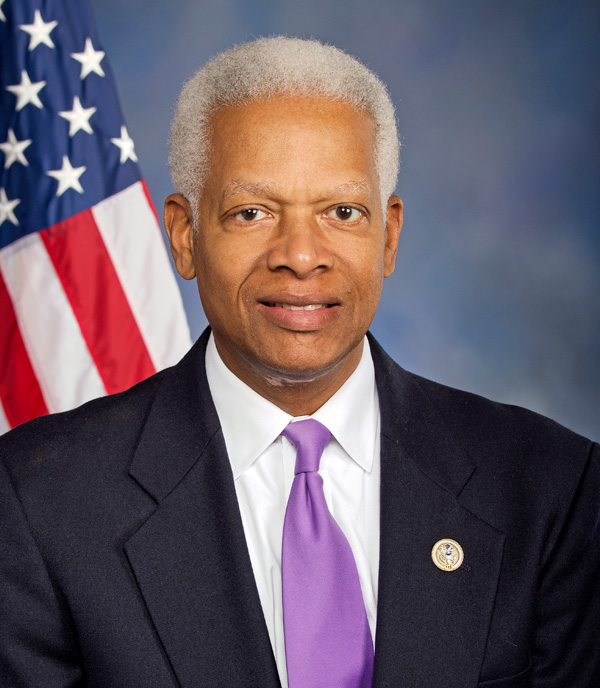 Congressman Hank Johnson of Georgia's 4th Congressional district has filed a bill with 45 cosponsors to suspend military aid to Honduras until the Honduran government investigates credible allegations of gross human rights violations by their security forces.

Rep. Hank Johnson, alongside Reps. Jan Schakowsky (IL-09), José Serrano (NY-15), and Marcia Kaptur (OH-09), reintroduced H.R. 1945, the Berta Cáceres Human Rights in Honduras Act" to "ensure that the Honduran government, military, and police cannot commit crimes or act of violence against the Honduran people with impunity."
His office said in a press release that Berta Cáceres's legacy of activism inspired the world, but the Honduran government failed to protect her. This legislation serves as a stern check on the Honduran government, and a beacon of long-sought justice for the people of Honduras.
From the official press release:
"Today I reintroduced H.R. 1945, the Berta Cáceres Human Rights Act. For too long, the Honduran people have suffered under one of the most repressive governments in the world. In Honduras, to be a human rights activist, a journalist, an indigenous person or an environmentalist is to be a target. To protest being a target, is a death sentence." said Rep. Johnson who originally introduced the bill in 2016 in the wake of the tragic murder of Honduran environmental and indigenous rights leader Berta Cáceres. "This legislation will suspend U.S. military funding to Honduran security forces and discourage multilateral development bank lending until the Honduran government investigates and prosecutes those in the military and police who have violated human rights."
The proposed bill has gained traction and support from other key members in the House.
"It has been three years since the tragic murder of Honduran indigenous and environmental rights activist Berta Cáceres. This incident, and lack of action following it, have underscored the horrific conditions for human rights activists in the country," said Congresswoman Jan Schakowsky (IL-09), a Chief Deputy Whip and member of the Tom Lantos Human Rights Commission. "The United States must take swift action to push the Honduran government to ensure that no more labor organizers, journalists, land defenders and human rights activists are threatened, killed or imprisoned. This bill makes sure we would immediately suspend U.S. aid that arms and trains the Honduran military and police until human rights defenders are protected and security forces are prosecuted for flagrant human rights violations."
"For years, members of the Honduras police and military have engaged in corrupt practices and gross human rights abuses without consequence. By limiting funding, we have the opportunity to force the Honduran government to investigate and prosecute these crimes," said Rep. José Serrano (NY-15). "The Berta Cáceres Human Rights in Honduras Act sends a clear and strong message: that impunity will not be tolerated and that the Honduran government must hold human rights abusers accountable."
"I am honored to join Rep. Johnson in support of this important legislation," said Rep. Marcia Kaptur (OH-9). "For too long the Honduran government has failed to reign in violence and intimidation against activists, ethnic minorities, the press, and anyone who hasn't stepped in line with their political agenda. The United States cannot continue to send financial aid to Honduras for military and law enforcement operations until this serious record of human rights violations are addressed. Berta Cáceres tragic murder cannot be in vain. Her family and her countrymen deserve justice and rightful due process, where those who committee this brutality are held responsible. This body cannot continue to turn a blind-eye to this impunity. I call on all my colleagues to support this commonsense legislation and call for a vote on the House floor without delay."